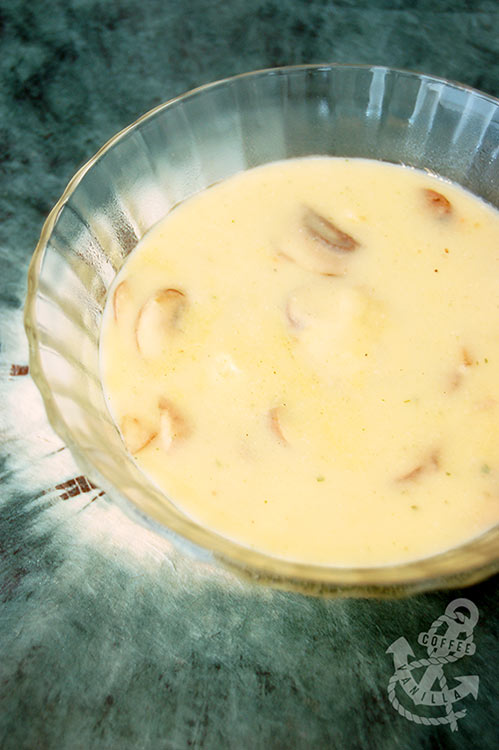 INGREDIENTS
300 g chestnut mushrooms
400 ml of boiling water
1 – 1½ tbs vegetable stock powder
½ cup of cold milk
3 tbs plain flour
thyme or other herbs – optional
a bit of butter or olive oil
METHOD
In a saucepan place mushrooms, optionally herbs and bit of butter or oil, heat until golden brown.
In meantime dissolve vegetable stock powder in boiling water.
Sprinkle flour over mushrooms and mix well.
Gradually stir in bouillon into the saucepan, bring to boil and continue cooking for couple of minutes.
To whiten the sauce add milk or cream if you don't mind the calories.
Enjoy served over pasta, rice or chicken.
Makes enough sauce for 4 – 6 servings.
NOTES
More sauces and dips.
More recipes for autumn and winter.
More recipes calling for chestnut mushrooms: Chicken de Volaille in Chestnut Mushroom Sauce, Oyster & Chestnut Mushroom Pasta with Sage and Garlic or Warm Pasta Salad with Sundried Tomatoes, Chestnut Mushrooms & Brie Cheese.