Condesa is a newly open, little but charming bohemian style Latin tapas bar, café & wine bar located at 15 Maiden Lane in Covent Garden – the same place where previously infamous Icecreamists parlour was located. Restaurant owner – Daniel Caballero left Mexico in 1998, in 2012 he met Madrid born head chef Rafael Serrano and together they decided to bring true Latin style dishes to Londoners.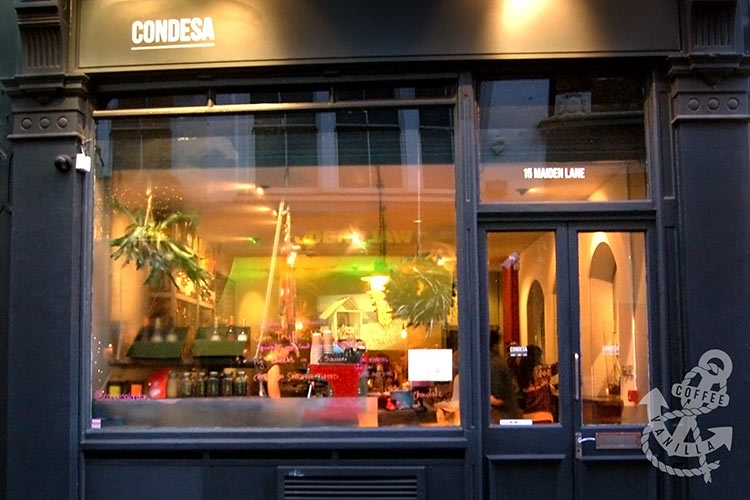 1998 was a magical year for me as I met my husband Michael ("coffee" in Coffee & Vanilla) that year. We both worked on the cruise ship calling at Cozumel, Mexico every other week, and always awaiting this port, mostly because of it's restaurants. So when we got invitation to visit Condesa, we just could not turn it down.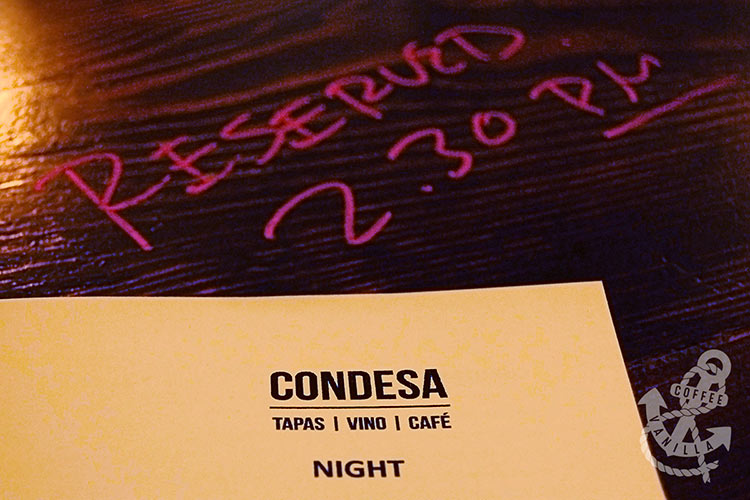 Covent Garden is always beautiful, especially this time of the year… with lots of Christmasy decorations and little shops and stalls selling unique items, so if you are heading that way for your last minute Christmas shopping you absolutely must visit Condesa  – at least for a cup of coffee or tea to warm yourself up.  And they have one of he most amazing coffees in town: Jailbreak Espresso Blend by Hasbean which is a mix of Nicaraguan, Colombian and Guatemalan beans – smooth, rich and nutty.
Both Cappuccino & Latte are sold at the price of £2.50 what is standard for this part of the town. Their Teas are £2.00 per teapot that will give you about 2-3 small cups of tea. It was a cold day so I asked for Blackcurrant & Hibiscus Tea by Jing which was really refreshing and warming.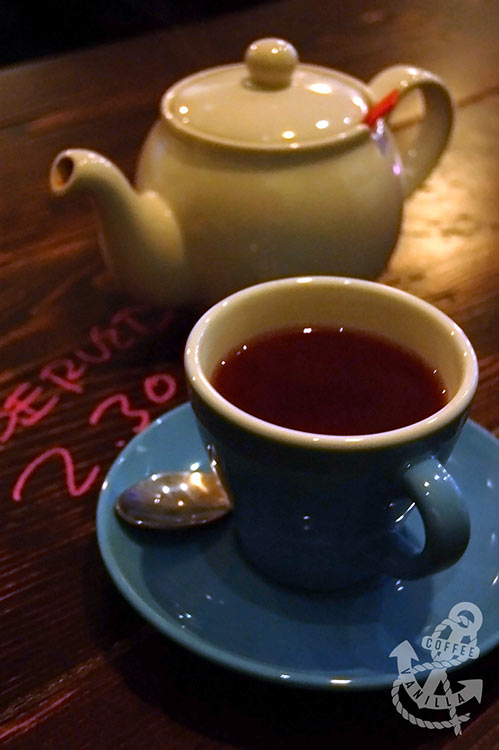 My husband is a big fan of ceviche but he hasn't had one in years, so he was very pleased to find out they had this dish on the menu. Ceviche of the Week – fish cooked in a citrus mix and agave syrup (£6.00) and served in pretty glass.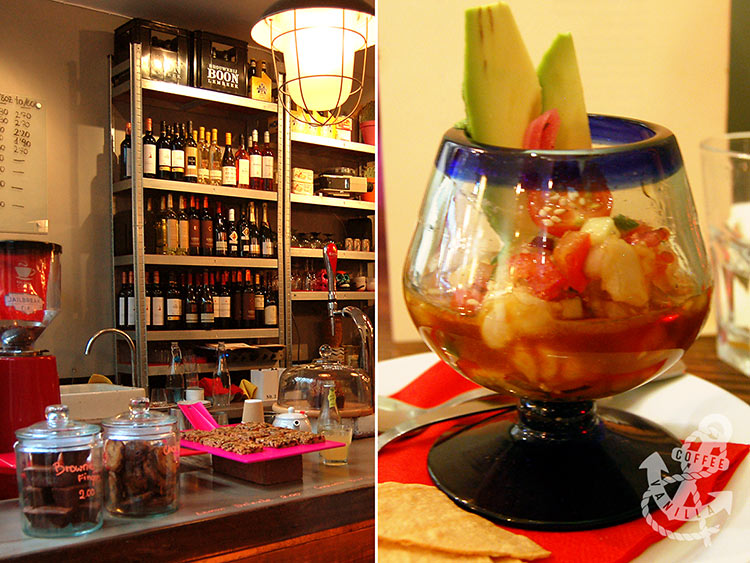 We have also tried Spanish Manchego Cheese – 12 month mature cheese made in the La Mancha region of Spain from the milk of sheep of the Manchega breed (£6) that was served with quince jelly and a walnut. Tangy quince jelly worked very good with complete, mature flavour of the cheese… we both really enjoyed it.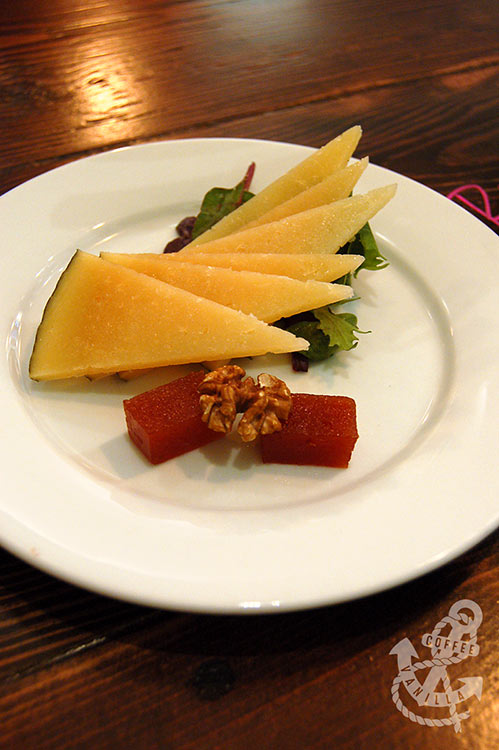 Another thing on the menu was Mole Chicken Tostada (£6.00) – something I always wanted to taste so I could not pass this opportunity… it was different than I expected in a positive way, very meaty and not sweet as I feared… great!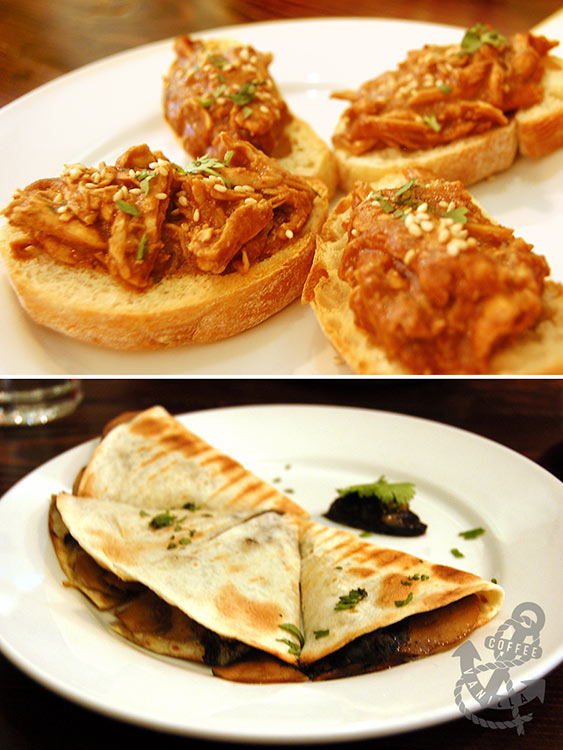 The last snack that we have tried, before the deserts, was Corn Quesadilla with Truffles and Mozzarella Cheese (£6.00). I have never had truffles before so I was a bit overwhelmed with their strong, mushroomy taste at first but started loving them second after (!)  If you happen to be in Condesa and love cheese and mushrooms (who doesn't?) this is a dish to try, but be warned, they are extremely addictive, just like salted peanuts…
I finished my meal with a cup of the same delicious Hasbean coffee and yummy, melting in the mouth brownie (sorry, no picture… I forgot and start eating it before taking a photo). My husband had a shot of sherry and a banana cake.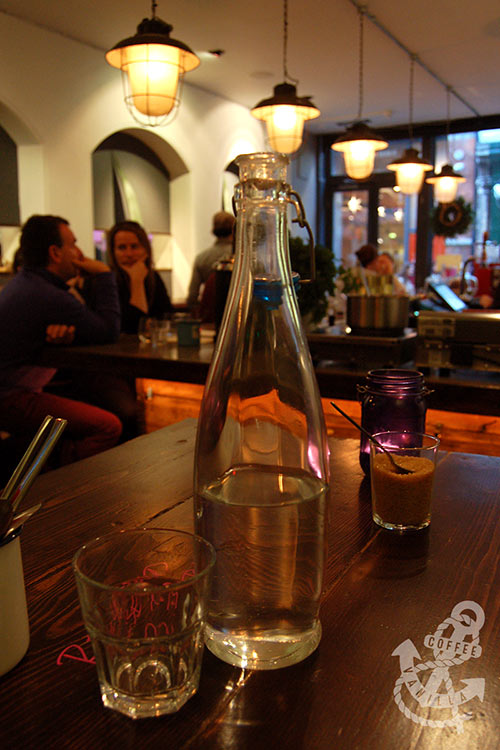 We left Condesa full not only of food  but also new gastronomic experiences and we will be definitely visiting them again soon, probably on our way to Australia Shop that is just on opposite side of the road.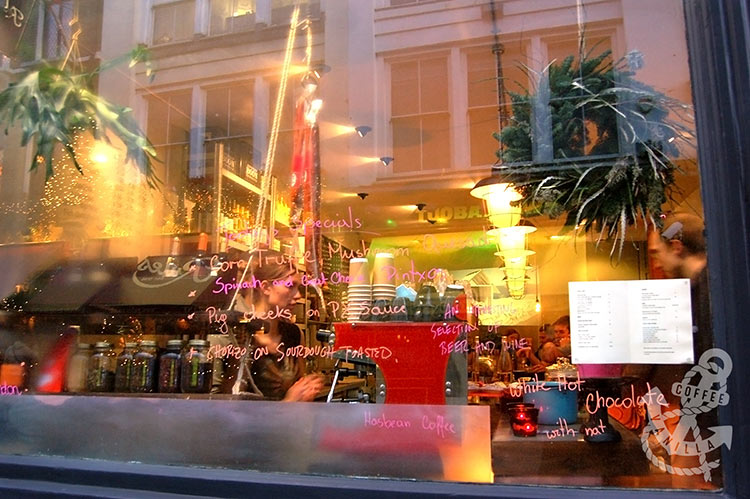 SUMMARY
FOOD: Wide range, very tasty, divine coffee: 9/10
VENUE: It is newly open bar so there is place for improvement but the atmosphere is fantastic: 8/10
SERVICE: Friendly, easygoing: 10/10
VERDICT: Recommended, either to lunch with colleagues, meeting with a client or to have a couple of drinks with friends: 9/10
CONDESA

15 Maiden Lane
Covent Garden
LONDON, WC2E 7NG
Open all week 11.00 am – 11.00 pm.
phone: 0203 601 57 52
Twitter: @condesalondon
closest station: Covent Garden

You can find this review between my other reviews on Google Local & Zomato (former Urbanspoon) websites.
DISCLOSURE: We enjoyed this complimentary meal on 1st of December 2012 as guests of Condesa.  All opinions are our own.
With special thanks to Daniel who was a great host & to my sister Jola for babysitting kids while we were enjoying afternoon out.