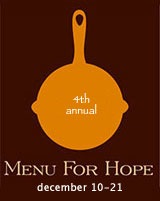 I am very happy to announce that Coffee & Vanilla is taking part in Menu For Hope IV campaign hosted by Chez Pim.
This year for the 4th annual Menu For Hope is supporting the UN World Food Programme. Funds will go to the school lunch program in Lesotho, Africa.
Between 10 – 21 December 2007 anyone can buy tickets to bid on prizes. The cost of each raffle ticket is only $10 (about £5).
To learn more, please read donation instructions below.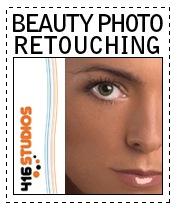 THE PRIZE:
Coffee & Vanilla is offering beauty photo retouching of 1 portrait photo.
The code for this prize is: UK13.
Winner will need to provide high resolution digital image (240dpi or higher), file size for 8×10 picture should be about 1 MB – 3 MB. I will do all possible enhancements, full beauty retouching that usually cost £35-£45. Retouched image will be returned by email or ftp server within 3 business days. If you have any questions about the prize, please feel free to contact me by email.
DONATION INSTRUCTIONS:
1. Choose a prize or prizes of your choice from our Menu for Hope (This is the global list of all prizes donated this year. The summary of UK prizes will be located on Cook Sister! and The Passionate Cook websites.)
You must make sure to check the terms and conditions for the individual prizes BEFORE you bid, as some will come with restrictions regarding where they ship to or how long the prize is valid for.
2. Go to the donation site at Firstgiving.com and make a donation.
3. Please specify the prize code of the prize you'd like in the 'Personal Message' section in the donation form when confirming your donation. Each $10 you donate will give you one raffle ticket toward a prize of your choice. If you are buying more than one ticket, please indicate how you would like the tickets to be allocated. For example, a donation of $50 can be 2 tickets for EU01 and 3 tickets for EU02. Please write 2xEU01, 3xEU02.
4. If your company matches your charity donation, please check the box and fill in the information so we could claim the corporate match.
5. Please check the box to allow us to see your email address so that we could contact you in case you win. Your email address will not be shared with anyone.
Remember to check back Chez Pim website on Wednesday January 9 for the results of the raffle.