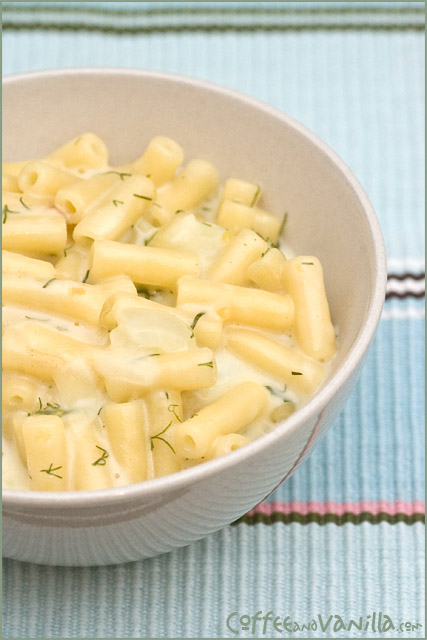 INGREDIENTS
500g macaroni pasta
200g cheese spread
100g cheddar cheese (cubed)
2 medium onions (chopped)
½ cup milk or more
1½ tbs vegetable stock powder or Vegeta (vegetable seasoning)
3 tbs chopped fresh / frozen dill or some dried one
METHOD
Boil about 1400ml water, add pasta, Vegeta and onions.
Cook till pasta is al dente. There should be no more water, but if there is drain pasta to remove excess water and put back in the pot.
Stir in cheese spread, cheese and lots of dill.
Add ½ cup of milk or more if macaroni & cheese are too thick, cheddar cheese if any and cook for another minute or two.
Serve itself for lunch or with chicken as a main dish.
Serves 6 people.