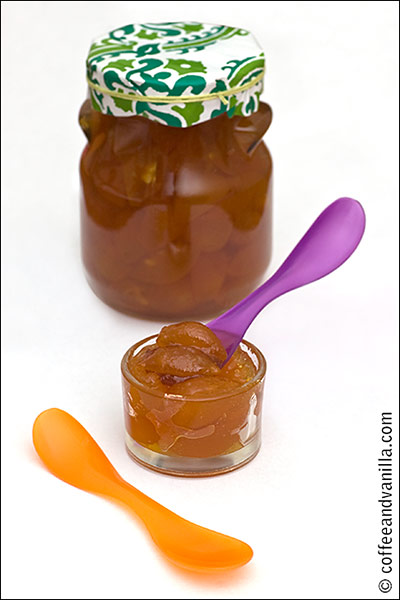 INGREDIENTS
500g kumquats
5 cups of water
2 cups golden caster sugar
3 tbs vanilla sugar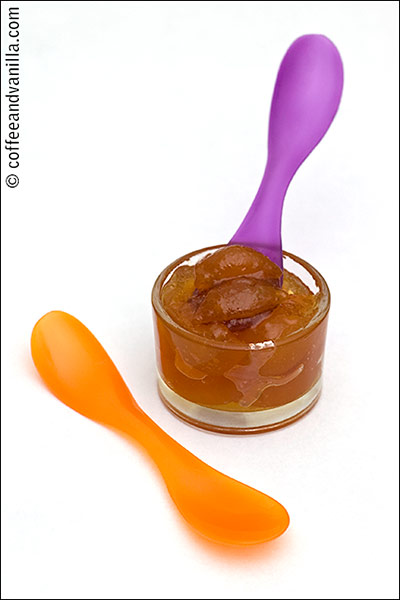 METHOD
Cut kumquats in halves, remove seeds with the tip of the knife.
Place in the pot with water, caster sugar and bring to boil.
Reduce fire and let it shimmer till thick, about 1 hours.
Towards the end stir in vanilla sugar and cook few minutes longer.
Share to the jars, close immediately.
Make about 2 cups of marmalade.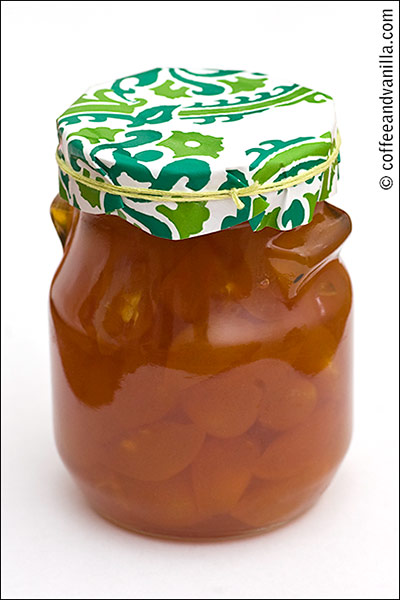 NOTES
To make sure that there is no air in the jar you may also pour over the top a little bit of rectified spirit, set it on fire and close the lid while the spirit is still burning (Polish way).
Similar recipes from other blogs:
If you can't get kumquats regular oranges and Michelle's orange marmalade recipe can be of help.