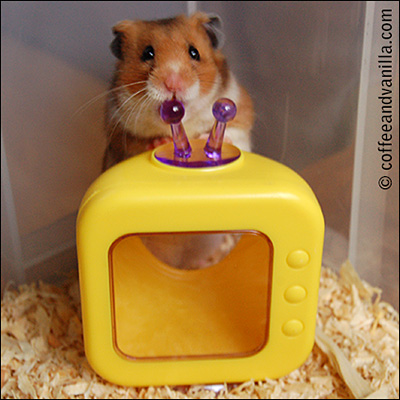 I always wanted to get one of those hamster TVs and finally I've found one in Wilko (Wilkinson) – £2.49. Making our hamster Toffy to pose inside the TV wasn't an easy task…
I will have to try one more time, when he is less grumpy… I shouldn't have waken him up for the photos shot ;)
I noticed that he tried to gnaw on the antennas already so definitely we won't be leaving this toy in the playground with him unsupervised.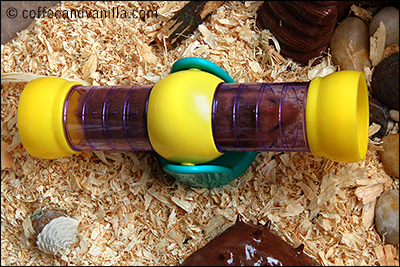 We got as well see-saw which he loves and keeps running back and forth inside, also from Wilko – £2.99.
More hamster related articles can be found here.
DISCLOSURE: I purchased all of the items myself. I was not financially compensated for this post. All opinions are my own.