Nothing better than homemade cookies, even if they are made in weird, creepy Halloweeny shapes… We made them to fill our Halloween treat-or-treating parcels.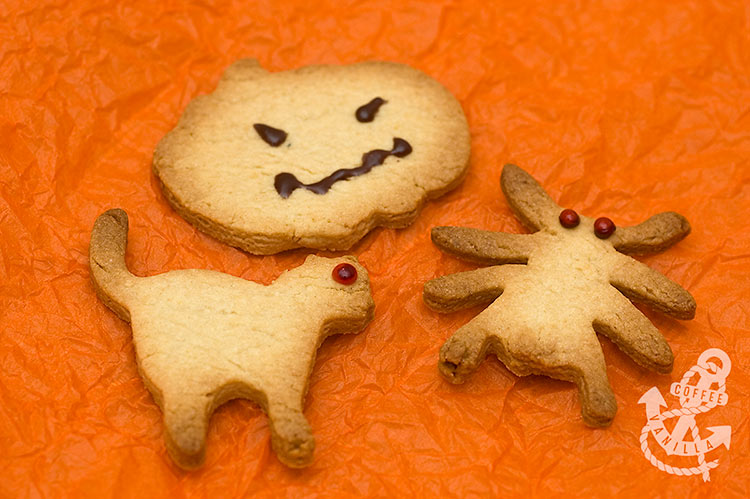 INGREDIENTS
200 g unsalted butter (softened and chopped)
3½ cups of plain flour + some more for working surface
¾ cup golden caster sugar
2 tbs vanilla sugar
1 egg
2 – 3 tbs milk
writing icing for decoration – optional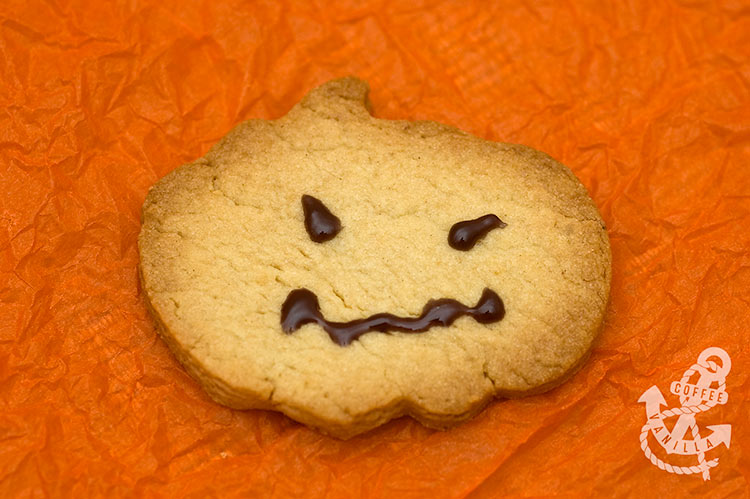 EQUIPMENT
rolling pin
2 baking trays lined with parchment paper or Teflon non-stick sheets (you will need to bake cookies in two batches)
Halloween cookie cutters
METHOD
Combine all ingredients except milk.
Gradually add also milk to achieve soft, sticky but not too wet dough.
Divide into half and roll into balls, place in the fridge for about an hour. Then roll out half of the dough on floured surface until about 4 – 5 mm thick. Cut out  shapes using cookie cutters. Place on a baking tray.
Bake in the oven preheated to 175°C (350°F) for about 15 minutes or until golden brown.
Repeat the same with second portion of the dough.
Leave aside for the cookies to cool down, then optionally decorate with icing.
Makes about 50 cookies.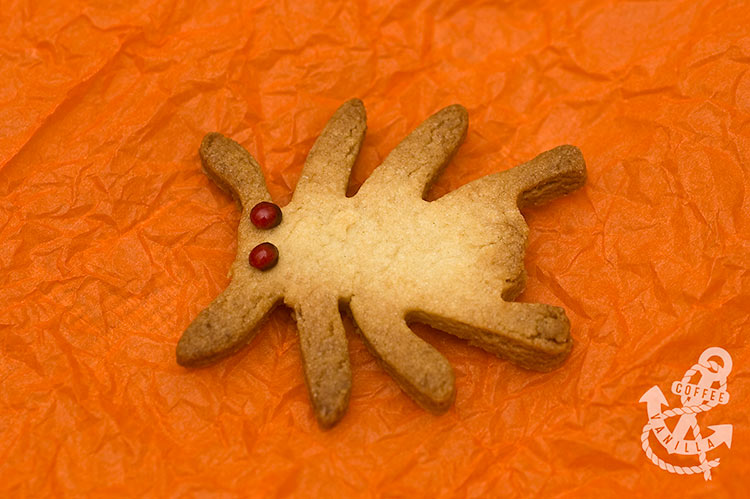 TIPS
You can also freeze it and use some time later, or place in the fridge and use within couple of days.
If using icing for decoration prepare the cookies day before so they will have time to dry out completely.
NOTES
More Halloween ideas.