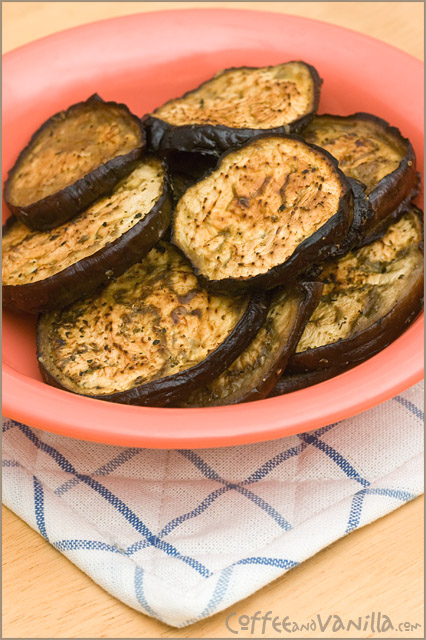 INGREDIENTS
6 tbs olive oil
1½ tsp garlic salt
1 tsp dried basil
1 tsp dried oregano
1 pinch ground black pepper
2 eggplants (about 900g)
METHOD
Slice eggplants, prepare olive oil with seasonings.
Place eggplants in a large container, pour over seasonings, mix and cover.
Let is sizzle for couple of hours.
Then preheat oven to 200°C (392°F), place eggplants on grilling tray on the top shelf of the oven and bake for couple of minutes till eggplants start getting golden brown.
Serve eggplant with some sauce, for instance "Garlic Potato Sauce".
Serve 3-4 people as a side dish.
*At the same time you can bake chicken on the bottom shelf of your oven, for instance "Nando's Sun-dried Tomato & Basil Chicken".