[recipe adapted from magazine Claudia]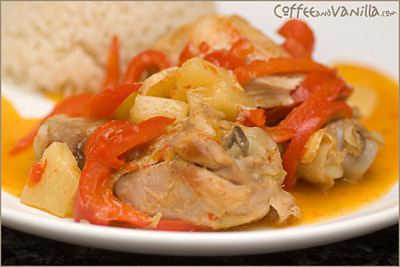 INGREDIENTS
10-12 drumsticks (if frozen defrosted before)
2 cups of water
2 chicken cubes (10g each)
5-7 garlic cloves (peeled and crushed)
1 tbs ground ginger powder
handful of fresh ginger root slices
3 tbs lemon juice (½ lemon juice)
3 tbs oil (I used Carotino oil)
430g tin of pineapple in natural juice (juice set aside, pineapple slices chopped)
4-6 sweet banana peppers or 2-3 sweet bell peppers (yellow, orange or red)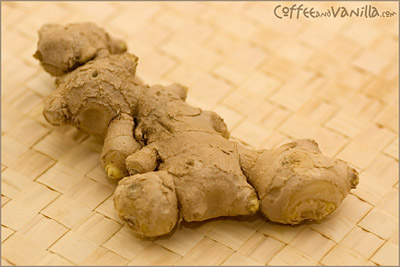 METHOD
First fry chicken on oil for a few minutes, add garlic and fry a little longer.
Then add water, garlic, ginger powder, lemon and pineapple juice and cook covered.
When chicken is almost ready add ginger slices, then when chicken is soft and ready to eat add peppers and cook some more, at the end add pineapple, cook for 1-2 minutes longer and serve to the plates.
Serve with "Coconut Rice" and some salad or dessert.
Serves 5-6 people.