[adapted from "Pocket Cookbook" by Mollie Thomson, Rosalba Gioffre & Sara Vignozzi]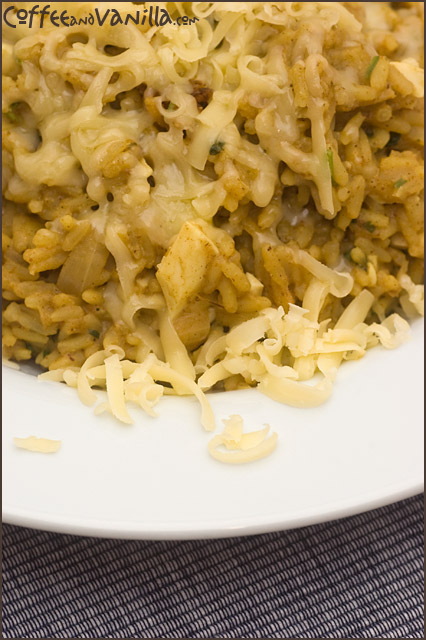 INGREDIENTS
3 medium onions (chopped)
6 garlic cloves (peeled and smashed)
3 small apples (cubed)
3-4 tbs grape seed or olive oil (50ml)
4 tbs mild curry powder
6 hard boiled eggs (peeled and chopped)
3 vegetable cubes (10g each)
1500 ml boiling water (6 cups)
3 cups easy cook long grain rice
½ cup chopped fresh / frozen coriander / cilantro
1 tsp turmeric
1 tbs garlic granules
ground black pepper
salt
METHOD
Place garlic, apples, curry powder, turmeric, onions and oil on in a large pot and fry for 5 minutes.
In meantime prepare bullion from cubes and boiling water.
Add rice to the pot with onions and apples and add water gradually.
Add also garlic granules.
When rice is ready stir in coriander and chopped eggs.
Serve to the plates.
Serve 4-6 people.