Couple of days ago Valerie of Becky and Lolo was so nice to send me Easy LunchBoxes for testing. They are available through her shop in UK or in US from EasyLunchBoxes website.
They are refrigerator, freezer, microwave and dishwasher safe, made of non toxic, food safe polypropylene (PP) and are BPA, PVC and phthalate free.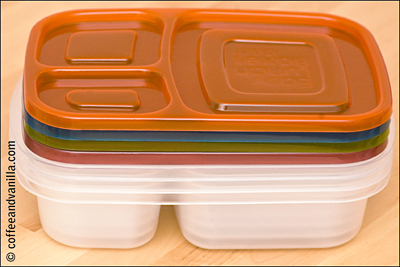 Easy LunchBoxes are coming in pack of 4 bottoms and 4 lids that stacking together easily saving space in your cupboard. Having the same lunchboxes for the whole family also make packing lunches easier, less confusing.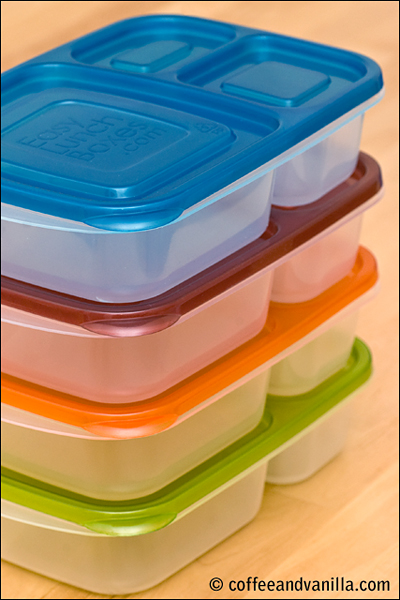 At first I wasn't sure how my family will react to them, especially the little one because they are not so cute like the other lunchboxes she has but to my surprise she was excited to have same lunchbox like daddy and older brother. Boys love it too because thanks to 3 compartments their sandwiches stopped getting soggy from fruits and veggies. I'm happy not to have to waste kitchen foil and plastic bags to wrap sandwiches, I will be also more adventurous with husband lunches now…  he won't have to be getting sandwiches every day.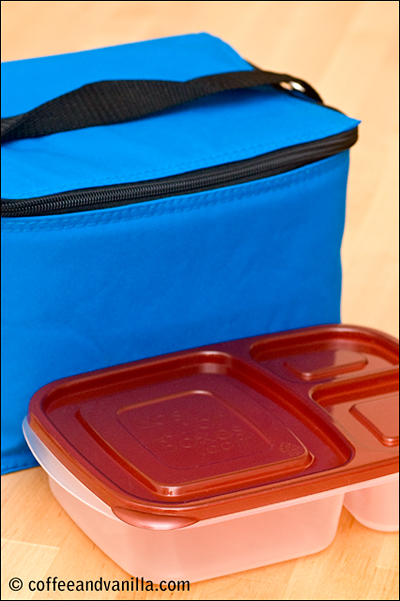 There are also available compatible insulated bags that are roomy enough to fit Easy LunchBox (or even two of them), ice pack and some juice or extra yogurt or fruit on the top.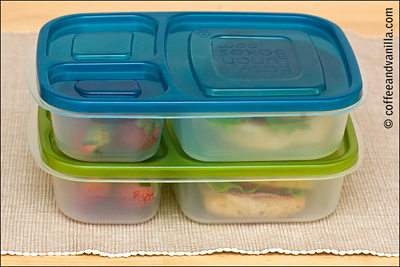 Please note that EasyLunchBoxes are not leak-proof, the lid is opening quite easily for the kids to open it without problems, so better avoid packing watery items, especially if you don't have separate lunch bag.
The second thing I noticed is that they are not teenage boys proof, unfortunately one lid and one bottom cracked after only two weeks of use.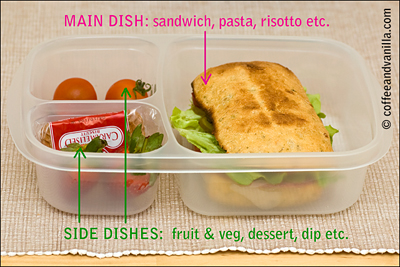 I will be testing Easy LunchBoxes over coming months on daily basis together with all other lunchboxes in our possession so check the website again soon for ideas how to pack them.