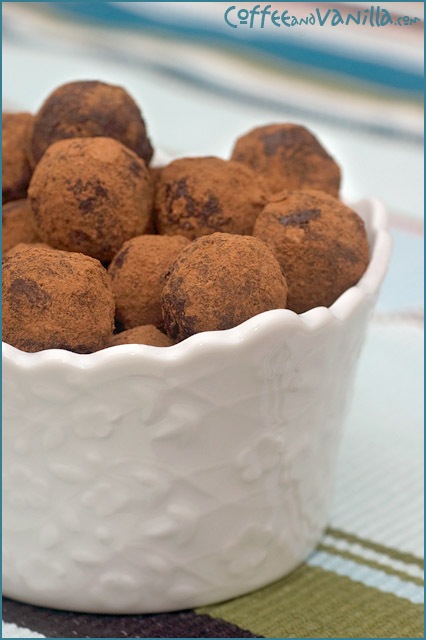 INGREDIENTS
100g dark chocolate (75% cocoa)
100 ml double cream
15g unsalted butter (softened)
50g blanched hazelnuts
2 tbs golden caster sugar
1-2 tsp arak flavouring, real arak / arack /arraki or rum
cocoa powder to dust
METHOD
Blend chocolate pieces and hazelnuts in a food processor. Add double cream, butter, sugar, flavouring, mix well.
Pleace in the fridge for couple of hours or even overnight.
Then create small, about 1 tsp size, balls from the truffle mixture, dust in a cocoa powder and leave aside.
Store in the fridge.
Those truffles taste very good itself or you can use them in a "Chocolate Truffle Cake".