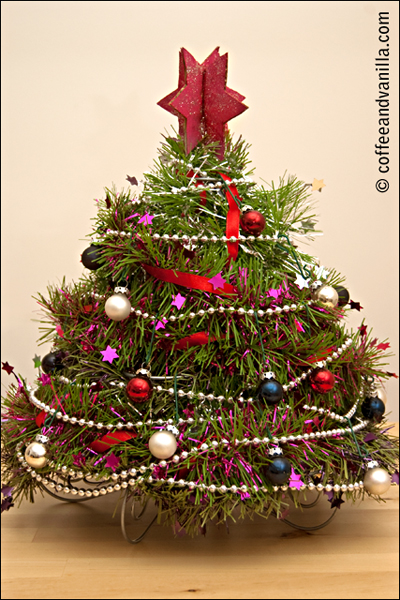 MATERIALS
for the tree
metal cupcake stand
about  9 m of sparkly garlands / tinsels (we used 3 x 2 m green and 2 x 1.5 m golden ones)
slim long chain
small baubles with hooks
for the star
thick corrugated cardboard
wooden skewer
paint
glitter in a shaker
TOOLS
scissors
star shaped stencil or cookie cutter
paintbrush
pencil
METHOD
To make a star for the top of the tree draw and cut out two stars from cardboard. Make a cut to the center of each star. Pain them on one side and sprinkle with glitter while still wet. Let them dry completely before painting the other side or assembling together.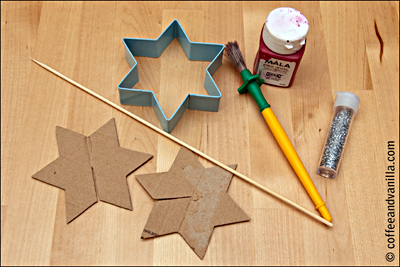 Then connect two stars and stick skewer in between cardboard layers and leave aside.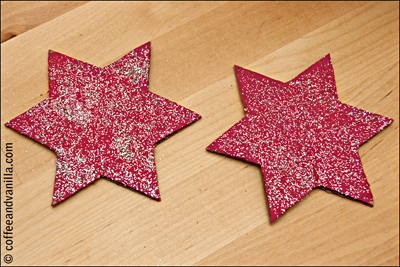 To make the tree first wrap the stand with 2-3 garlands but leave the best ones to use as outside layer.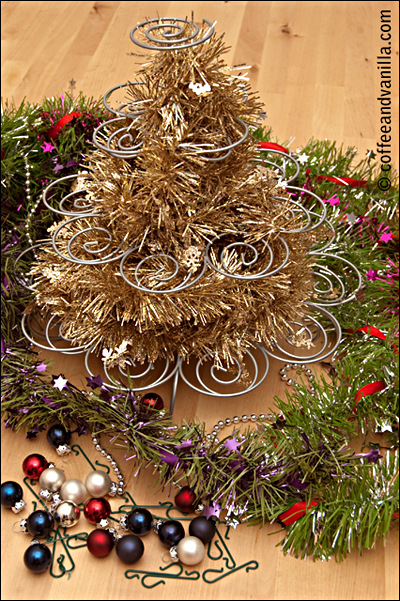 We wrapped the stand first two golden garlands, just for the volume and then with three green ones.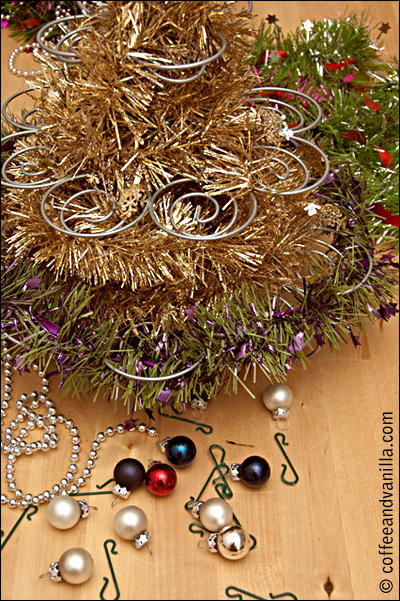 Once the stand looks like a tree decorate it with chain, hang baubles and stick the star on the top.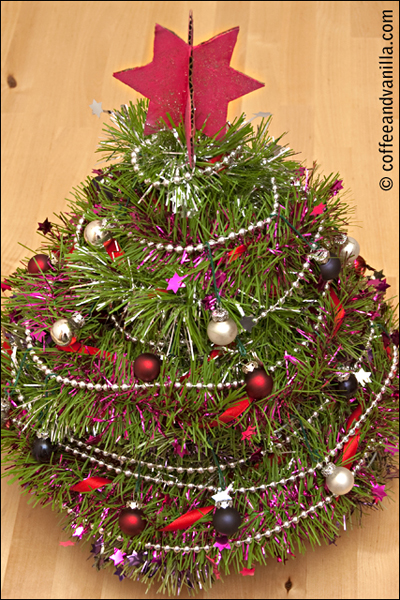 NOTES
Instead of making cardboard star you can use ready star on a stick or even kid's magic wand.