This is one of our first posts on this blog, from March 2007 when we were starting… as you can see both lighting and the styling of the photograph is not great.
Nevertheless, the dish is something we still make from time to time… it is a simple side dish, quick and easy to make.
INGREDIENTS
500 g couscous
1000 ml (4 cups) boiling water
dried, fresh or frozen parsley (chopped)
4 medium onions (finely chopped)
lots of garlic powder or fresh garlic cloves (chopped)
soy sauce
2 tbs oil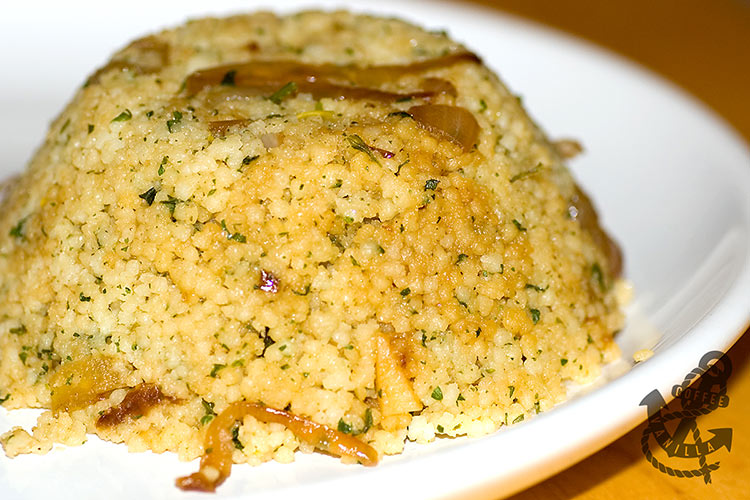 METHOD
Place couscous it in a large mixing bowl, add vegetable stock, parsley and boiling water.
Cover and leave aside till couscous soak all the water.
Caramelise onions on oil, add garlic and fry for a little longer.
Mix in couscous, season with soy sauce.
Serves 6 – 8 people.
TIPS
Serve with fish, meat or chicken.
NOTES
More side dish recipe.