Those pretty flower pots are in fact, quite easy to make, miniature cheesecakes to celebrate Spring and gardening season…
INGREDIENTS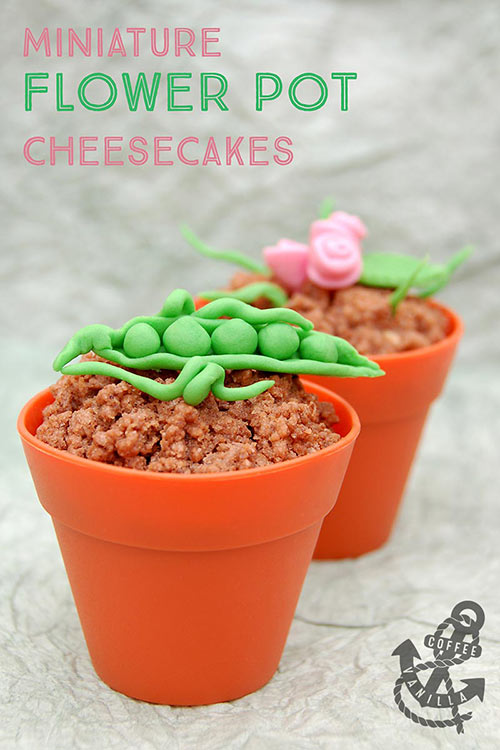 EQUIPMENT
12 silicone flower pot cases (size of standard muffin cases), if you don't have flower pots you can use regular muffin cases and make fun size mini cheesecakes instead.
icing cutters and stampers or small cookie cutters and modeling tools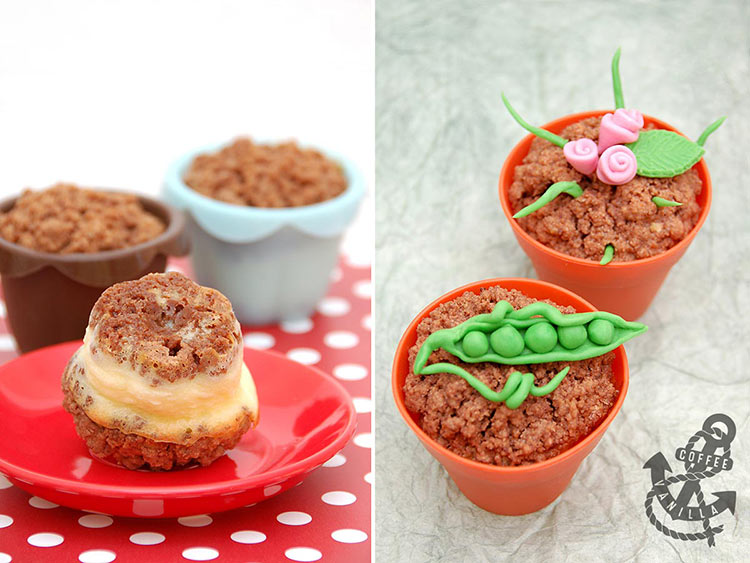 METHOD
Once cheesecake and crumb layer ingredients are ready sprinkle bottom of each case with crumbs, pour a bit of cheese mixture into each case and top with generous amount of crumbs.
Bake in the oven preheated to 180°C (356°F) for about 45 – 50 minutes.
Once the cheesecakes are ready top them with previously prepared icing decorations, you may need to use a bit of fondant icing to glue on the decorations.
NOTES
Kids love making things out of modeling icing, my younger one calls it "yummy play dough" :)
Ready icing decorations, once dried out, can be stored in air tight container for ages…
DISCLOSURE: This post contain some affiliated links.