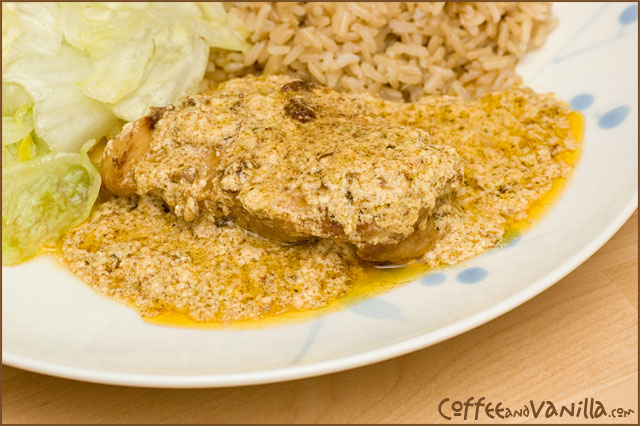 INGREDIENTS
chicken pieces for 4 people (4 chicken breasts or 8 drumsticks, tights etc.)
2-3 tbs olive oil
2 cups water
3 tsp mild curry powder
2 tsp Vegeta (vegetable seasoning)
400g natural yogurt (removed from the fridge before to warm up)
METHOD
Fry chicken on oil for a while, add water, vegetable granules and curry powder.
Cook covered till chicken is tender and most of the water is gone.
Remove from fire, stir in yogurt and serve to the plates.
Serve with brown rice and some salad, for instance "Lettuce in Lime Juice".