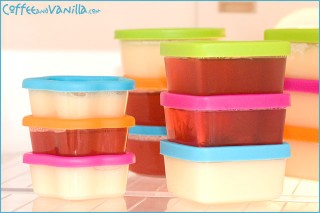 I noticed that many food blog owners post pictures of their fridge.
Mine is always too messy, I would be embarrassed to show to the public (!)
I will organize it and take picture of the whole thing one of those days, for now photo of one shelf…
It was taken yesterday after I made jellies and puddings for my 2 year old daughter.