[adapted from recipe by my sister Jola]
This is very easy way of turning plain rice into fancy side dish, great for grilled meats and fish.
INGREDIENTS
2 cups easy cook basmati rice or other easy cook rice of your choice
4 cups of water
4 tbs coconut milk powder or grated coconut – optional
about 8 green cardamom pods (peeled and crushed)
sea salt to taste
8 tbs almond flakes or chopped pistachios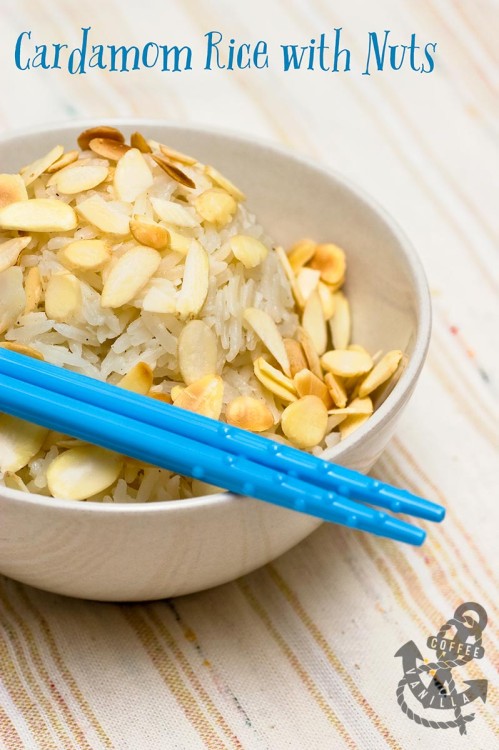 EQUIPMENT
mortar and pestle to crush cardamoms
METHOD
Place rice, water, salt, crushed cardamoms and coconut milk powder in a pot and cook covered until all water is dissolved and rice is soft.
Season to taste with salt.
If you are using almond flakes toast them on frying pan until golden brown.
Share the rice, sprinkle with almonds or pistachios.
Makes 4 servings.
NOTES
Cardamom rice taste also good served with ready smoked mackerel.