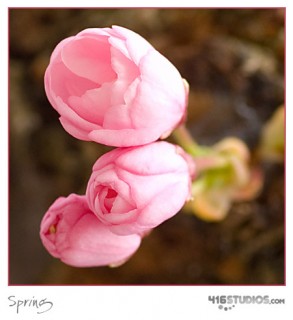 Lovely Desie of Maybahay tagged me for this meme.
Here are the questions and my answers….
What were you cooking/baking 10 years ago?
Nothing really much… I could hardly make pizza… I was just finishing school and going to work on the cruise ships. I did not know how to cook… and for the next two years I have been eating only in the crew mess on the ship or restaurants in the ports.
What were you cooking/baking one year ago?
I think that this year will be the first Christmas I will actually prepare all the dishes myself… I start seriously cooking only in March 2007.
Five snacks you enjoy:
1. ripe mango fruit and generally fruits
2. Kinder Bueno, Rafaello or half white half coffee chocolate bar
3. Fruit, Cheese, Nut & Leaf Salad
4. coconut water
5. coffee with milk (no sugar) and something sweet to go with it, for instance halva
Five recipes you know by heart:
Cinnamon & Vanilla Cookies
Polish Vegetable Salad
Mushroom & Sweet Pepper Tagliatelle
Baked Carrot Fish
Mexican Spicy Bean Omelette
Five culinary luxuries you would indulge in if you were a millionaire:
1. larger kitchen with big preparing table and pantry
2. better quality ingredients
3. eating out in good restaurants (sometimes)
4. my own fruit / veggie plantation in the Caribbean
5. retro coffee machine
Five foods you love to cook/bake:
1. tiramisu
2. panettone
3. stuffed eeggs
4. medeleines
5. sour dough bread
* I apologize, I have to correct here something… I did not read the question properly, those are things I would love to cook… I have never done them before.

Five foods you cannot/will not eat:
1. red meat
2. most of the sea food
3. fish that was baked with head, once fish eyes popped out and scared me when I took out fish from the oven
4. insects
5. raw meat
Five favorite culinary toys:
1. apple slicer
2. cookie cutters
3. camera… taking photos of the food
can't think of anything else for now
Five dishes on your "last meal" menu:
1. Perfect Chicken Curry with Coconut Milk served with roti wraps
2. Green Pea Soup with Parmesan and Balsamic Vinegar
3. Topless Zucchini Tart
4."Szarlotka" – Polish Apple Pie
5. "Brudas" – My Mother's Poppy Seed Cake
Five happy food memories:
1. my first real curry that I made thanks to Cynthia from Tastes Like Home
2. my first homemade bread
3. making my fist cookies for Zlamushka's Spicy Kitchen event
4. feeding my daughter Marissa when she was just starting to eat
5. when I first tried Mexican food in Cozumel
I would love to find out about other bloggers as well so I'm tagging for this meme:
Dayna of Vegan Visitor
Nora of Life's Smörgåsbord
Voidan of Cook Chinese
Gloria of Canela Kitchen
Dee and Chai of Two Sisters And Their Culinary Journey