[recipe originally by my friend Monika, who gave me those beautiful mushrooms as a gift]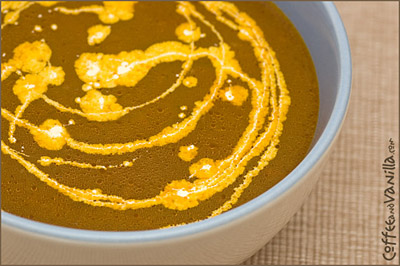 INGREDIENTS
3 handfuls dried wild mushrooms (about 100g)
1½ litre of water to dehydrate mushrooms
2½ litres of water
3 medium carrots – 500g (grated)
4 vegetable cubes (10g each)
2-3 pinches of ground black pepper
1 tbs paprika powder
salt to taste
25g unsalted butter
4-6 tbs double cream or soured cream
5 tbs plain flour + ½ cup cold water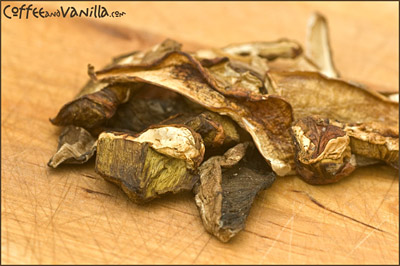 METHOD
First wash mushrooms. Cook them covered in a large pot in 1½ litre of water for about half an hour till they are dehydrated and there is almost no more water in the pot.
Take them out, chop and place back in the pot.
Add 2½ litres of water, carrots, cubes, paprika powder, butter, black pepper and cook for about 1 hour.
Season with salt.
In a jar combine flour and water, close the jar and shake well till mixed well. Add to the soup stirring constantly. Soup should now get thicker a little bit. Remove from fire and serve to the plates.
Decorate each soup with 1 tbs of double cream.
Serve with fresh, best homemade bread on a side, pierogi, cappelletti or tortellini, garlic bread or some savoury muffins.
Serve 4-6 people.