Personally I don't really like Halloween and we never go trick-or-treating but my girls always enjoy dressing up for school parties so I don't have much choice… And this is one of the outfits we came up with using mostly things had already on hand or from our local harberdasher and charity stores.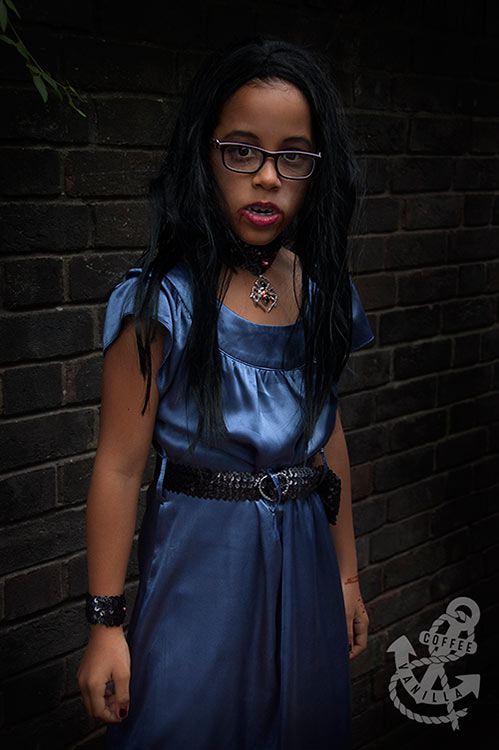 MATERIALS
any shiny dress (I got this Lipsy midnight blue silk dress with a missing belt for couple of pounds in charity shop)
1½ m of wide / black elastic with sequins (about £2 in our local fabric store)
couple of red beads (on hand)
spider or other scary pendant (on hand)
buckle (we managed to find heart shaped one for £0.25 in our local fabric store)
vampire teeth (on hand)
black wig (on hand)
fake blood (from supermarket – £1)
dark eye shadow (on hand)
black eyebrow pencil (on hand)
black stockings and shoes (on hand)
black lace or button (on hand)
black thread and needle (on hand)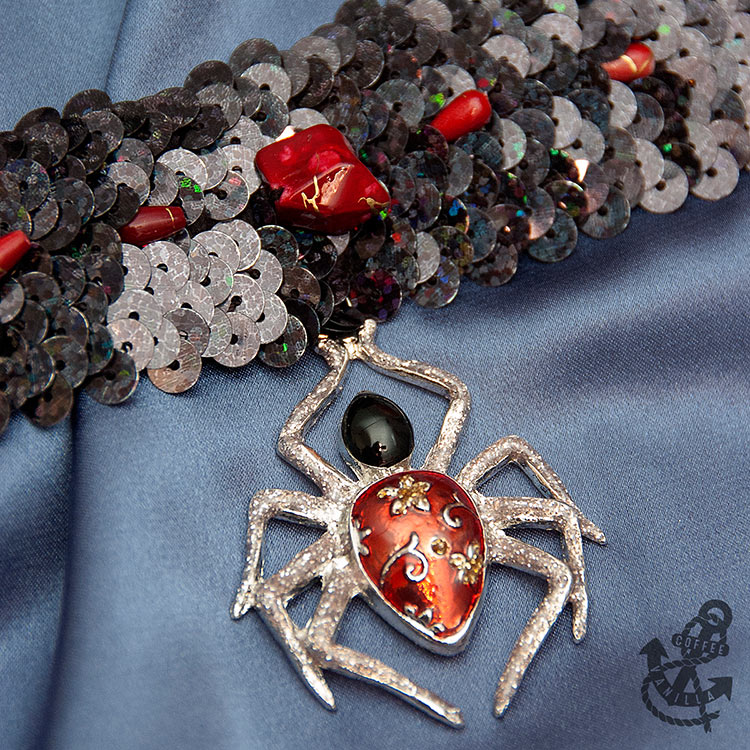 METHOD
1. For the choker necklace you will need piece of the elastic just a bit longer than fitting tightly around the neck.
2. Secure cutting line with the thread and connect piece of lace on each end to be able to tie it with a bow, or attach button on one side and make loop on other.
3. Decorate the necklace sewing on some beads and attaching the pendant.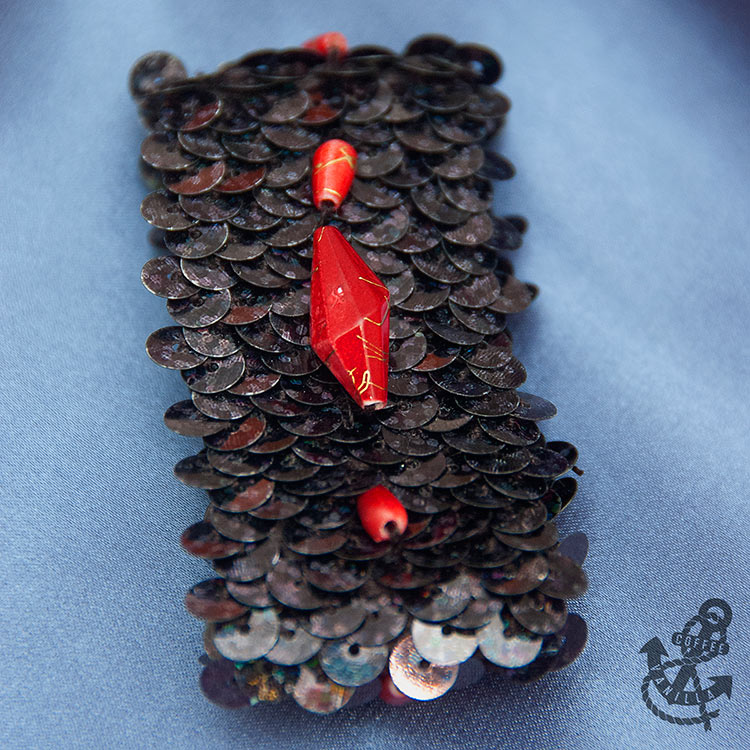 4. Making the bracelet is the easiest part, all you need to do is to cut piece of elastic just long enough to go around the wrist and sew it together, it is stretchy so no need for any closure.
5. Decorate with beads.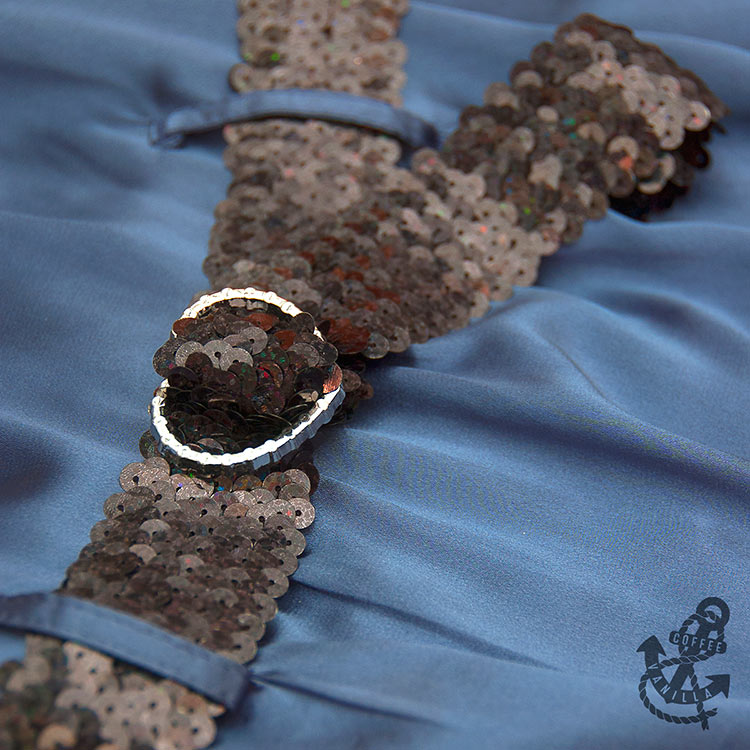 6. To make the belt use the rest of elastic, sew one side onto the buckle, then just secure the other end from shedding the sequins and voilà, vampire outfit is almost ready.
TIPS
To complete the look use dark eye shadow around the eyes, black pencil on the eye brows, some fake blood on the lips, black stockings and shoes, vampire fangs and scary wig.
NOTES