Just a short note to let you know about superb, clever new children's book The Fearsome Beastie by Giles Paley-Phillips and  published by Maverick Arts Publishing (also available from Amazon).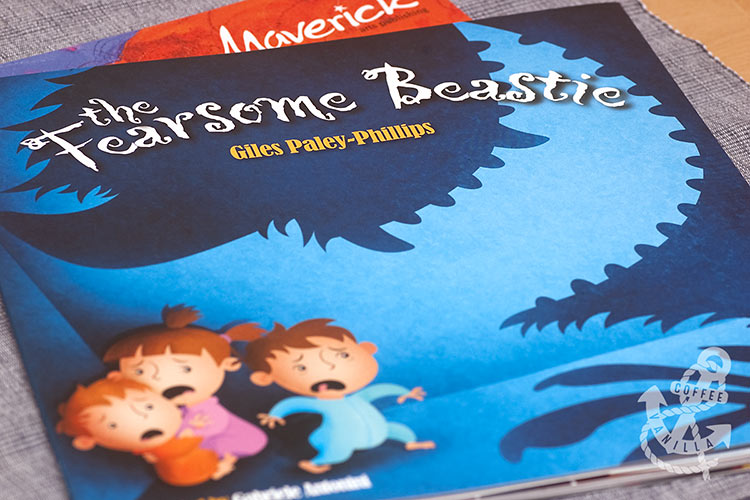 The story is not too long and not too short what makes it perfect for bedtime. My almost 6 year old daughter loves the book which amazed me a little bit because recently she is only into fairies and princesses… so definitely the book is right for both boys and girls.
The illustrations are beautifully colourful  and descriptions very graphic. The book is funny and scary at the same time and written in rhyme what makes reading even my fun:
"She owns a giant woodman's axe
(chopping wood helps her relax)."
I won't spoil your surprise but the story of the book has a moral and quite an unexpected twist at the end… just brilliant.
The Fearsome Beastie
AUTHOR: Giles Paley-Phillips
ILLUSTRATOR: Gabriele Antonini
PUBLISHER: Maverick Arts Publishing
FORMAT: Paperback
SIZE: 260 x 256 x 6 mm
PAGES: 32
LANGUAGE: English
ISBN: 978-1-84886-066-7
PUBLISHED: 18th May 2011
NOTES
More Halloween ideas.
DISCLOSURE: With  thanks to the author – Giles Paley-Phillips & Maverick Arts Publishing for complementary copy of the book. You can find parts of this article between our other reviews on Amazon website. All opinions expressed here are our own and we retained full editorial control. This post contains some affiliated links.