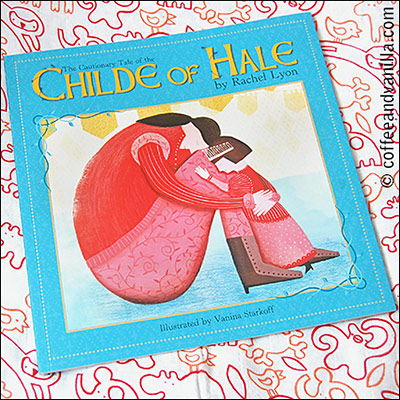 "The Cautionary Tale of the Childre of Hale" written by Rachel Lyon and illustrated by Vanina Starkoff is another noteworthy book from Maverick that I was lucky to read with my children recently.
The story has been inspired by the live of English giant, John Middleton who was born and lived in the XVI century in the village of Hale, near Liverpool. He was said to be 2, 81 metres  ("9 feet, 3 inches") tall. And because his cottage was very small he had to sleep with his feet sticking out of the window.
My 7 year old daughter and I we really enjoyed reading about Childe of Hale and we admired beautiful drawings in the book that is full of cheerful folk patterns.
"The Cautionary Tale of the Childe of Hale"
AUTHOR: Rachel Lyon
ILLUSTRATOR: Vanina Starkoff
PUBLISHER: Maverick
FORMAT: Paperback
SIZE: 260 x 254 x 8 mm
PAGES: 32
LANGUAGE: English
ISBN: 978-1848860957
PUBLISHED: 31st January 2013
Based on true story, interesting read packed with cheerful folk illustrations.

5 out of 5 stars
You can find parts of this article between my other reviews on Amazon website.
The book is also available through my Amazon.co.uk and Amazon.com stores.
DISCLOSURE: I received "The Cautionary Tale of the Childe of Hale"  from Maverick for review purposes. I was not financially compensated for this post. All opinions are my own.