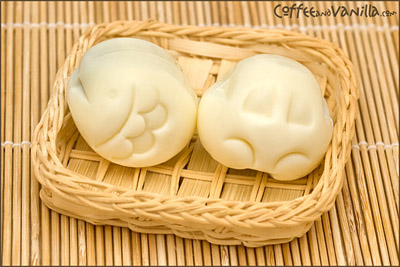 INGREDIENTS
eggs (one more than needed, just in case)
water
EQUIPMENT
egg moulds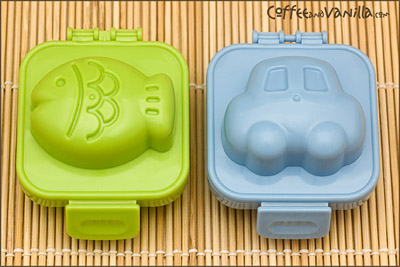 METHOD
Place eggs in a pot with water.
Boil until eggs are hard boiled.
Remove shell when still hot and place them in egg moulds.
Close the moulds, place in cold water for 10-15 minutes. You can also leave eggs in moulds in the fridge overnight and have them ready for morning.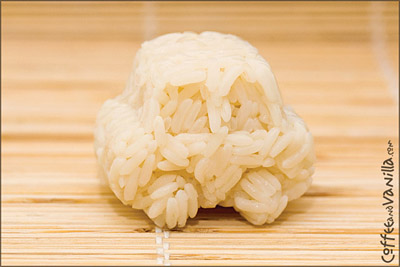 For those moulds the best are large eggs, smaller ones are not getting into all corners of the moulds.
After removing shell, choose eggs that have yolk in the middle, other wise they can break.
You can use egg moulds also to shape other things, such as rice, see last image.