INGREDIENTS
1 bar / 250 g / a little bit more than 2 sticks of unsalted butter (chopped)
3½ cups pain flour
3 tbs freshly chopped rosemary, thyme and sage (1 tbs each)
2 tsp fine sea salt
4 tbs water or milk
1 egg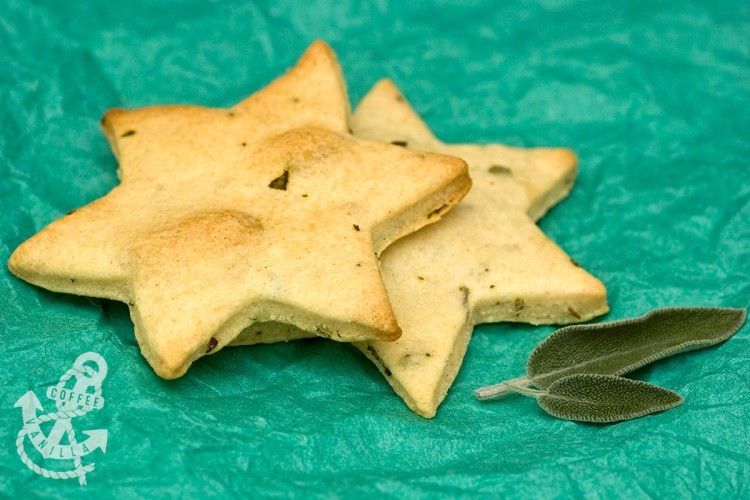 EQUIPMENT
rolling pin
large baking trays
Teflon sheets or parchment paper
cookie cutters – optional
METHOD
Combine flour, salt, herbs and butter and in a bowl and knead until well mixed, add in water or milk and egg and continue kneading until dough is smooth and not sticking to hands.
Take a handful of dough at the time and roll with rolling pin until about 4 mm thick.
Cut out cookies with cookie cutters or simply make small balls and flatten them.
Place cookies on the baking tray lined with Teflon sheets or parchment paper and bake until golden in 190°C (374°F).
Let them cool down completely before transferring them to the cookie jar or tin.
Make about 35 – 40 cookies (9.5 cm / 3.5 in wide).
NOTES
Cookies can be stored in air tight container for 7 – 10 days.
Those cookies are delicious all year around, not only for Christmas and would make great picnic snack as well.
You can use in this recipe leftover Christmas turkey herbs.