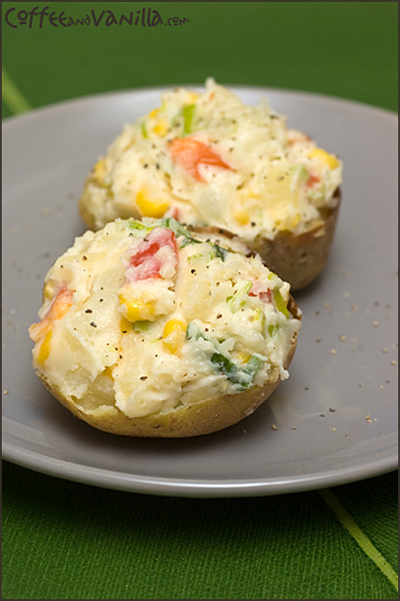 INGREDIENTS
2 kg medium potatoes
mayonnaise
400g tin of sweet corn
2 red or orange bell peppers (cubed)
½ leek (cut in half lengthwise, washed and sliced)
black or rainbow peppercorns
METHOD
Bake potatoes in the oven preheated to 170°C (338°F) until soft. Let them cool down before cutting each lenghtwise.
Carefully scoop out inside of the potatoes not damaging the skins.
In a mixing bowl combine potatoes, red pepper, leek and mayonnaise.  Fill back skins with prepared potato salad, sprinkle with freshly cracked peppers. Place in the fridge until ready to serve.
Serve cooled down.