INGREDIENTS
¾ cup plain flour
⅔ cup white sugar
¼ cup poppy seeds
¾ cup egg whites (about 4-6 eggs)
150g unsalted butter (melted)
1 tbs baking powder
EQUIPMENT
muffin tray
12 paper or silicone muffin cases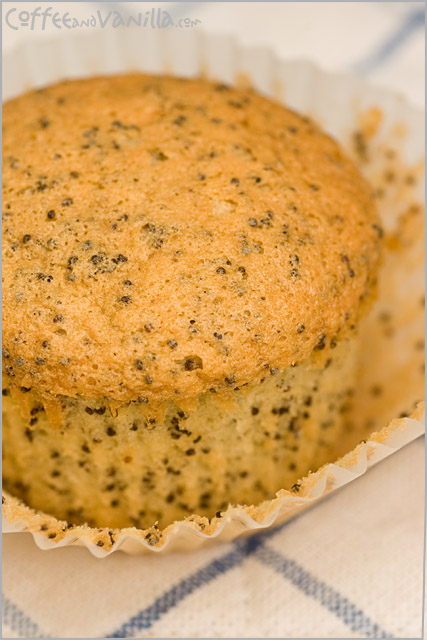 METHOD
In large mixing bowl beat egg whites till stiff. Pour into sugar and beat some more.
In another bowl mix flour, baking powder and poppy seeds. Combine with egg whites.
Add melted butter and stir.
Line a muffin tray with muffin cases, and then fill each case to just above the muffin tray level.
Bake in preheated oven to 150°C (302°F) for about 30-35 minutes.
Make about 12 muffins.
* From leftover egg yolks you can make: "Spinach & Feta Tart", "Spinach & Roquefort Quiche", "Szarlotka – Polish Apple Pie" or "Grandma Nina Pischinger (Polish wafer dessert)".