This is something I created couple of evenings ago while watching Cuffs (new BBC series that take place in Brighton).
At first I was going to make a reindeer to pull the mini sledges but then I turned it into ornament by adding the thread on it's back, it will be safer on the tree away from little hands…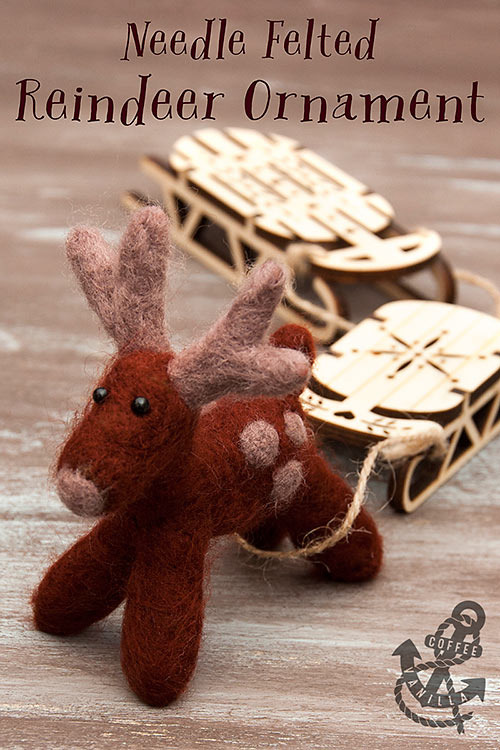 MATERIALS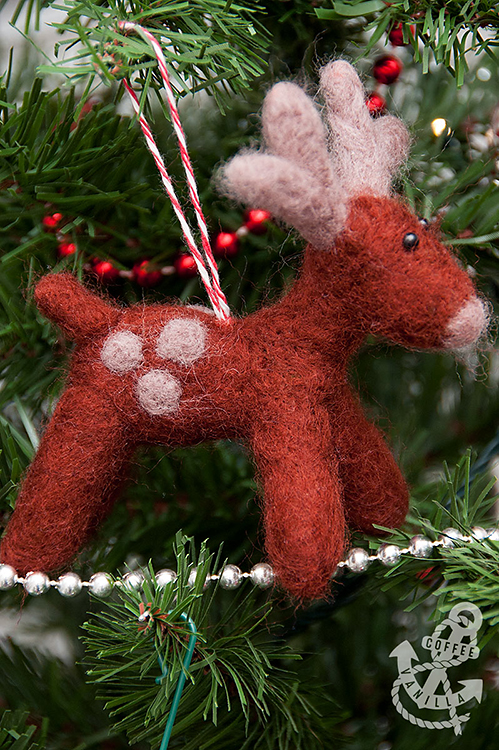 EQUIPMENT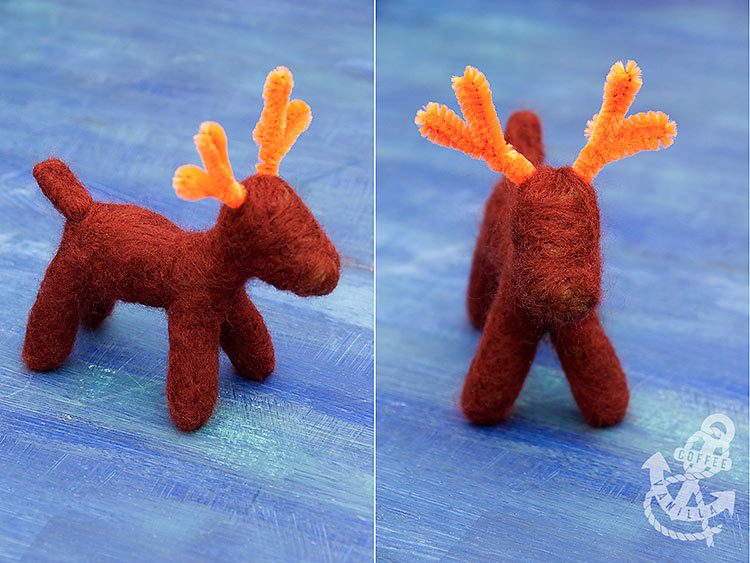 METHOD
First make the skeleton out of pipe cleaners. You will need couple of them to make the whole thing, including the antlers.
Then start wrapping skeleton into wool and felt. I cheated a bit and used green wool I don't use often for the inside and then topped it with thin layer of brown.
Add tail, optionally wrap also antlers into wool to hide the pipe clears. I used beige wool for this.
Once the reindeer is ready make a hole in it's back with the awl and then push in end of the loop (with the knot) for hanging. Felt a bit more to secure the thread.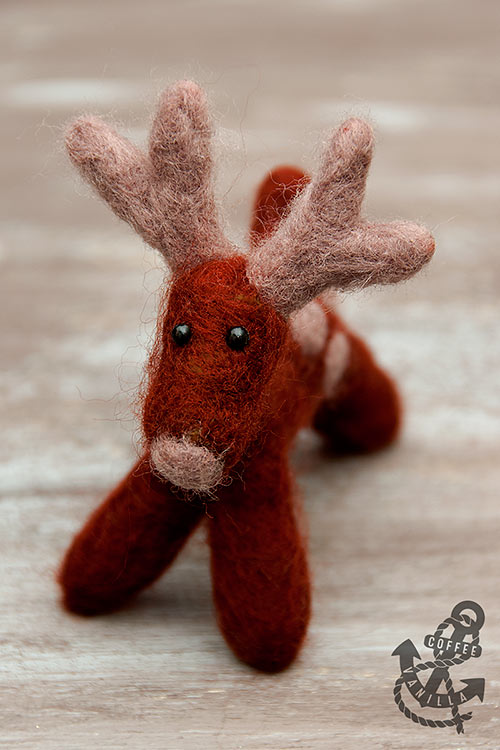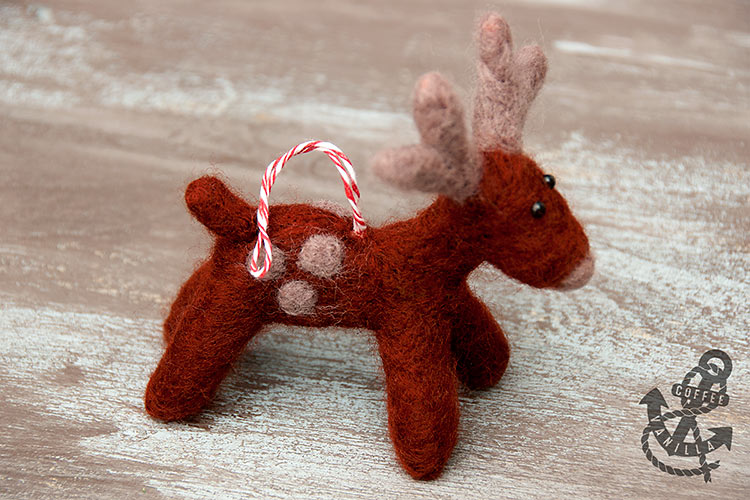 NOTES
Read more about needle felting here.
More crafty ideas.
Creative gift wrapping ideas for Christmas and other occasions.
DISCLOSURE: This post contains some affiliated links.