This is our all time favorite cranberry sauce recipe… it works perfectly as a side to a Christmas meal but it's also delicious with cheese and crackers.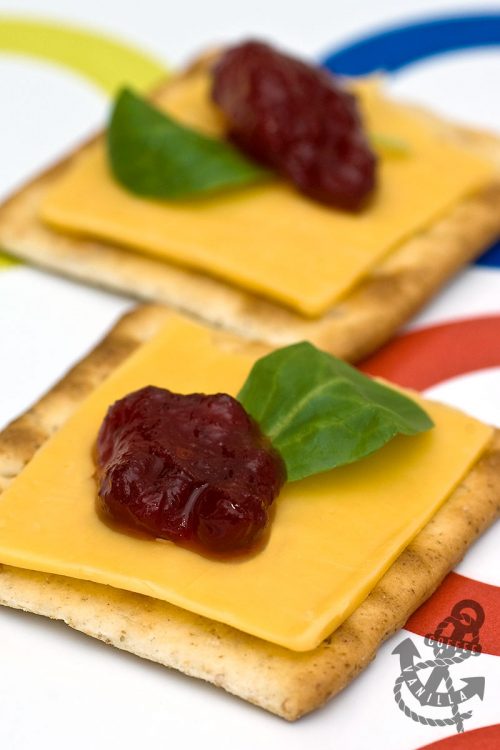 INGREDIENTS
2 kg cranberries (fresh o frozen)
1½ kg pears (or apples – peeled and cut into wedges)
1½ kg fine sugar (mom used white sugar,  I would use golden caster sugar)
small bottle of rectified spirit (95% of alcohol)
EQUIPMENT
sterilized jars and lids
large pot
METHOD
Place cranberries in a large pot and cook over high fire until their juices will start running.
Add sugar and from the time sauce is bubbling cook for about 20 minutes.
Add pears and cook for another 20 minutes.
Once still very hot pour into sterilized jars. To make sure that there is no air in the jar you may also pour over the top a little bit of rectified spirit, set it on fire and close the lid while the spirit is still burning (Polish way).
Closed like this sauce can stay in the cup board for months and only require freezer after jar has been opened.
Makes about 8 jars of sauce. 
TIPS
This sauce is perfect for Christmas turkey, on cheese and crackers or toasted bread, to add while frying / cooking chicken breast or with pork (I didn't try myself, but my husband did and kids enjoyed it).
NOTES
More Polish recipes.
More Christmasy dishes.