Saint Nicholas Day is also called Mikołajki or Mikołaj in Poland, Mikulás or Szent Miklós in Hungary, Santa Clause in USA, Mikuláš in Czech Republic & Slovakia, Babbo Natale in Italy, Heilige Nikolaus in Germany or Julemanden in Denmark, just to mention few.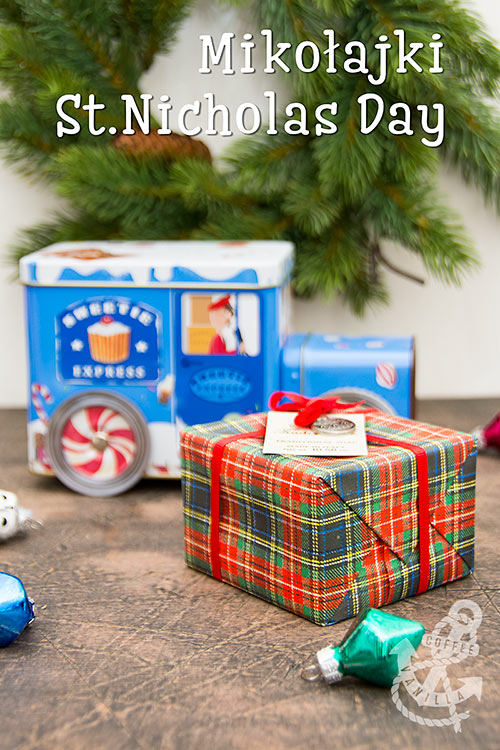 St. Nicholas Day celebrations vary from country to country. In Poland Mikołaj gives good children little gifts and sweets on the 6th of December. Often puts them under their pillows on the night of 5th of December so they can find them as soon they wake up on the 6th. Children that were not well behaved are getting twigs instead. In some other countries children put out their shoes, socks or hats for St. Nicholas to fill them with sweets.
And where those traditions came from? St. Nicholas also called Nikolaos of Myra (nowadays in Turkey) was a bishop who shared all the wealth, he inherited after his parents, with the poor. He died on the 6th of December 345 year and now in his honour we give one another gifts on this very day.
I haven't notice anyone celebrating it in the UK what is a pity because Mikołajki is a beautiful tradition…  Nevertheless, we are always trying to keep in alive in our house! Last night I made personalized pillowcases for our 3 kids (with big help from my husband who suddenly revealed his sewing talent). We used finished pillowcases to wrap boxes of chocolates and  then tied them with some yarn.
Happy Mikołajki Everyone!