This is super easy, traditional Polish side dish made out of two ingredients: leeks and mayo (Polish one of course, best Winiary).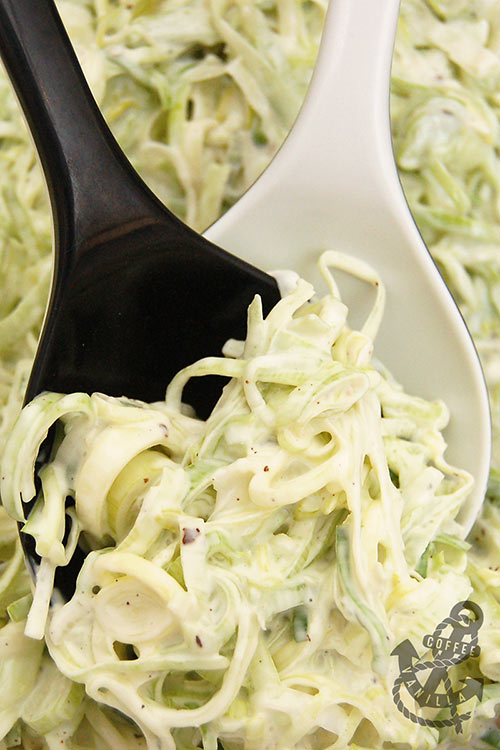 INGREDIENTS
leek
mayonnaise
black pepper corns
sea salt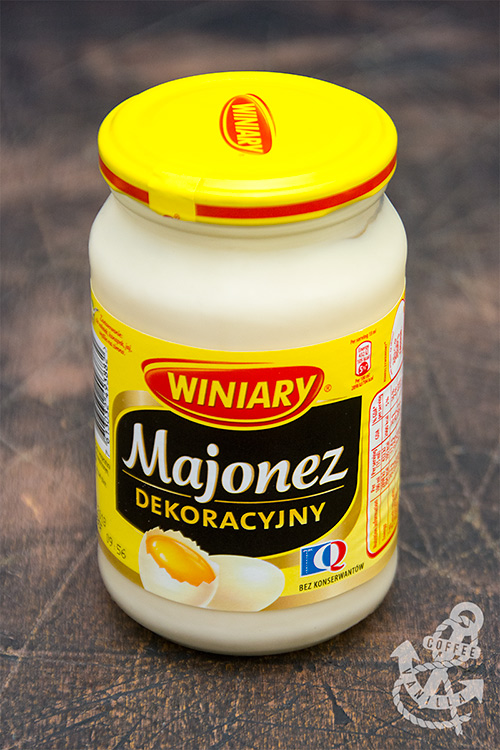 METHOD
Slice the leek and combine with mayonnaise to your liking.
Season to taste with freshly cracked pepper and salt.
Leave in the fridge for couple of hours before serving.
TIPS
You can make very similar side dish with garden peas in brine, drain them, mix with mayo, season to taste with salt and pepper and enjoy.
Or you could add tomatoes to the leeks for a bit milder flavour.
NOTES
Leek & mayo taste good in cheese or ham sandwich or as a side dish with meat and fish.
If you are serving it as a side dish not sandwich filler you may also add a tin of unflavoured garden peas.