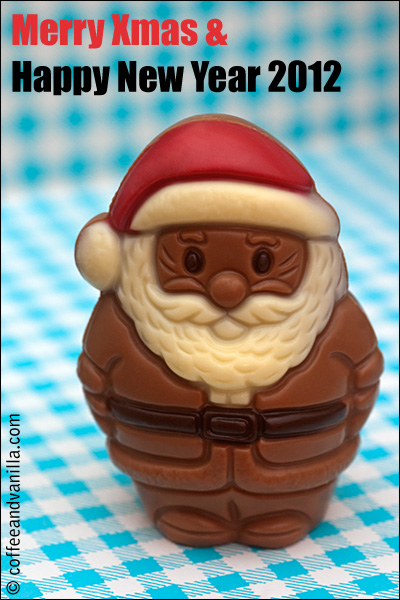 This year we have  started celebrating Christmas yesterday (Polish way) with Wild Mushroom Soup and Mushroom & Sour Cabbage Pierogi (Polish Filled Dumplings).
Today Herb Butter Turkey is roasting, Roasted Carrots and Beets in Balsamic Maple Syrup are waiting already aside, same 10 Minute Cranberry & Orange Sauce and veggies for Polish Vegetable Salad just need to get chopped.
There will be also Caribbean Christmas Fruit Cake soaked in rum for dessert… can't wait ;)
Hope you are enjoying time with your family & friends as much as we do.
Happy Holidays & Prosperous New Year 2012!