First of all explanation why I post goulash recipe when I don't eat red meat… I made it for my kids and husband without trying, just smelling it and it came out pretty good, they loved it. The only thing I wasn't sure about was salt / cubes but it came out just perfect.
INGREDIENTS
600 g stew beef (cubed)
3 onions (coarsely chopped)
4 small Maggi cubes
1 tbs juniper berries (whole)
2 handfuls dried wild mushrooms (crushed or chopped)
hot water
ground black pepper to taste (¼ tsp)
¼ cup cold water
1 tbs potato flour, arrow root or other starch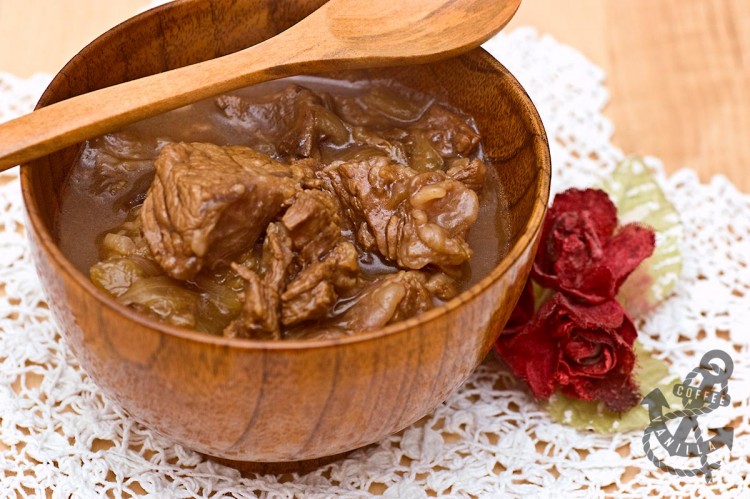 METHOD
Place all ingredients in pot, cover with enough hot water and cook covered stirring occasionally and adding more water for about 2 hours until meat is very tender.
Once it is done add again a little bit of water, just to cover half of the meat.
In a cup combine cold water with starch, stir and add to the goulash to make gravy thicker.
Cook for 2 minutes longer.
Makes 4 servings.
NOTES
Serve with rice and some salad (sour cabbage + grated carrot would be perfect) or just thick slice of fresh bread.