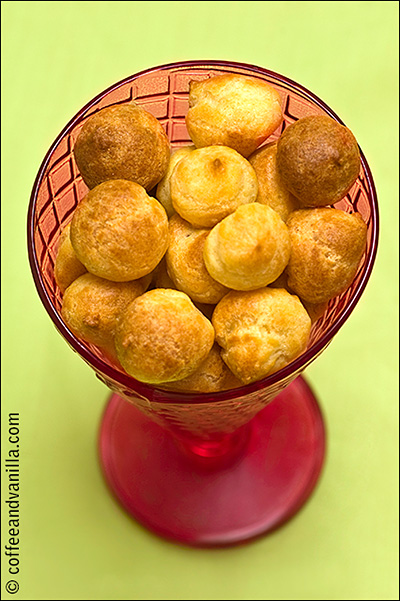 INGREDIENTS
1 cup of milk
75 g unsalted butter
1 cup plain flour
2 pinches of salt
4 eggs
EQUIPMENT
2 non-stick baking trays
piping syringe
whisk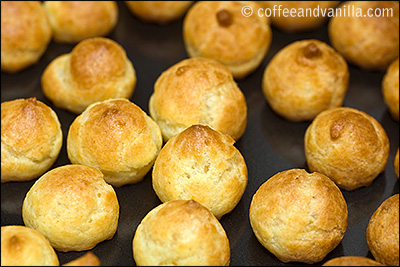 METHOD
Preheat oven to 150°C (302°F).
In a small pot combine milk, butter and salt and heat until butter is melted.
Slowly stir in also flour stirring constantly.
Remove from fire, transfer this mixture into large mixing bowl and slowly add also eggs, mix with whisk until mixture is smooth.
Place portion of the dough in piping syringe, create small dots of dough on the baking tray.
Repeat the same until dough is finished. Bake in 175°C (350°F) until golden brown.
This recipe make groszek ptysiowy for about 8-10 portions of soup.
NOTES
Groszek ptysiowy is great for all kind of soups, can replace croutons, kids love it.
I often serve it with Grochówka (Polish Navy Pea Soup) or 30 Minute Cream of Carrots & Red Lentils with Pea Puffs.
More steamed dough recipe ideas:
Vienna Doughnuts / Pączki Wiedeńskie
Ptysie / Ptyś – Polish Steamed Dough Pastry Filled with Whipped Cream