[adapted from "Indian Vegetarian Cooking" by Sumana Ray]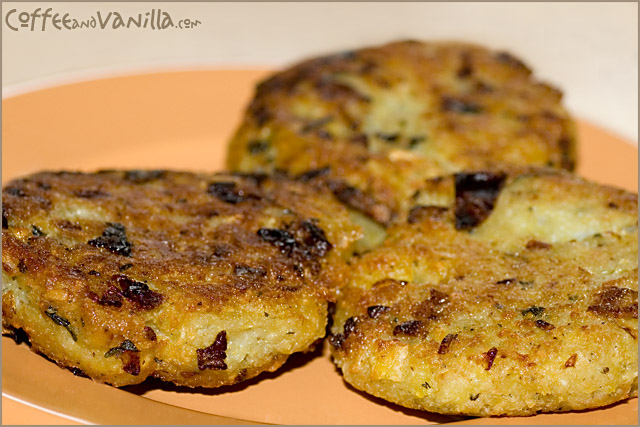 INGREDIENTS
10 small green bananas
5-6 small onions (chopped)
4 tbs chopped fresh or frozen coriander / cilantro
1 tbs flour
2 tsp salt
1 green chilli pepper (chopped) – optional
oil for frying (I used corn oil)
EQUIPMENT
paper kitchen towels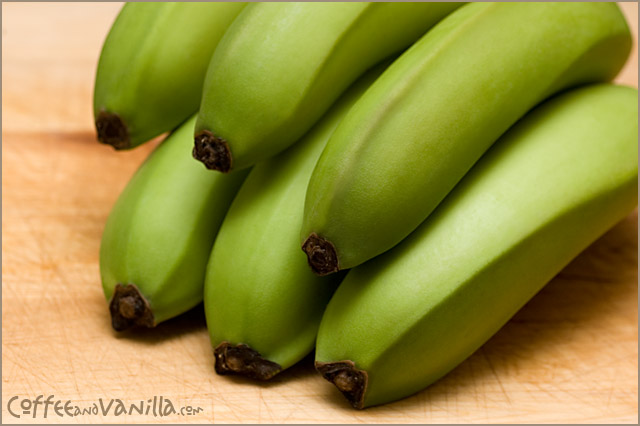 METHOD
Boil bananas till they get soft, peel and mash.
Mix with the rest of ingredients, use 1 heaped tbs of mixture to create each cake.
Fry in deep oil on both sides till golden brown.
Place on kitchen towels to remove excess oil.
Serve with soups, as a side dish or as a snack.
Make about 20 cakes.