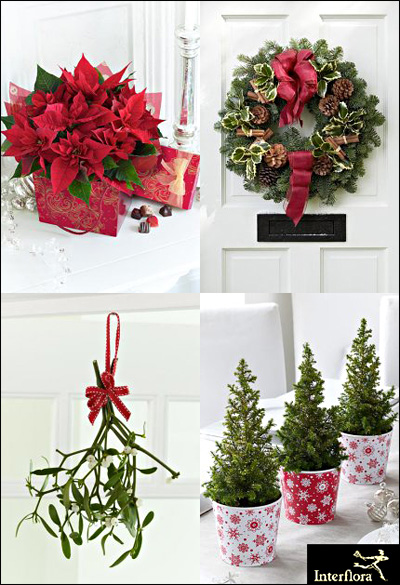 With Christmas just around the corner it is a good idea to plan ahead and be prepared to avoid the rush. This can be done easily because shops start selling Christmas stuff before Halloween is over! This year, because of the small baby in the house, who has just started walking and grabbing everything, we won't have a large tree. I will make up for that with plenty of other decorations out of the reach of little hands.
Some Xmas decorations to consider
Christmas wreaths – I'm thinking of getting one this year to hang on our front door.
Xmas tree: fresh or artificial one – For us it will be little fresh one that can stand somewhere high or none as I'm not a big fan of plastic trees.
stockings / socks for little gifts and sweets
advent calendar – Kids absolutely love them! We will be making our own this year again, this time from matchboxes, just like when I was a child myself.
Christmas flowers, poinsettia – I would love to have one on our dinning table.
received Christmas cards – They look fantastic attached to the thread with little pegs and hung over the fire place, but if you don't have one, hanging thread on the wall can do the trick.
lights for the tree or in windows
scented candles (apple, cinnamon, orange etc.)
Christmas crackers
garlands
Santa / gnome & reindeer figurines
mistletoe – I have never had one yet but I plan to hang it this year in the middle of  our living room.
Christmas tree decorations – You can hang them not only on the tree but as well windows and all other possible places. They are also great to make with kids during holiday season, for instance bead decorations.
ginger bread house – Another great project to do with kids during holidays.
Christmas cookies  – They make beautiful decorations and won't rest on the shelf once the holidays are over.
fruit basket or fruit bowl full of festive fruits – Not only pretty but also healthy.
Common Xmas motives
reindeers / goats
wrapped gift boxes
candy canes
bows
baubles
pine cones
angels
Christmas wreaths
candles
sleighs
robins
bells
Santas / gnomes
ginger bread men
cinnamon sticks /spices
stars
snowflakes
mistletoes
poinsettias / Christmas flowers
mushrooms
hearts / swirly hearts
Most popular Xmas colour themes
purple & golden
golden, cream & red
burgundy & golden
white, red and navy blue
silver & black
light blue & red
green, red & white
green, red, cream & golden
white & silver
red & golden
straw & red – I think I like this one the best.
Xmas flavours
And of course don't forget about sending out cards, wrapping gifts and the Christmas menu. I don't have mine quite ready yet but you may find some inspirations above.
Photo credit: Interflora.
Disclosure: this article include some sponsored links.