This is one of kids' favorite recipes… fish cakes made with rice and herbs, delicious on their own as a snack or served with veggies or salad for dinner.
INGREDIENTS
800 – 900 g frozen fish fillets
1½ cups white rice
4 – 5 cups of water
25 g unsalted butter
2 – 3 onions (finely chopped)
3 – 4 eggs
1 cup chopped fresh or frozen parsley
ground black pepper
⅓ litre corn or rapeseed oil for frying
paper kitchen towels
2 cups plain flour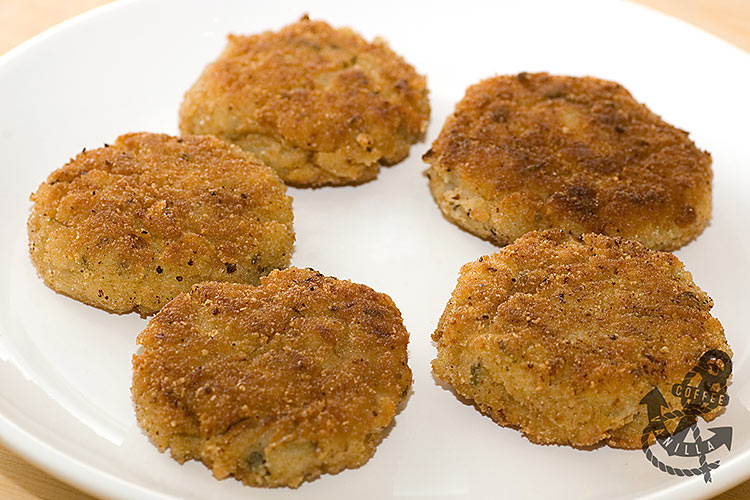 METHOD
Defrost and cook fish in microwave or steam till soft, remove excess water and flake the fish.
In meantime fry onions on butter, add to the large bowl with flaked fish.
Cook rice in water, covered till soft… rice should be overcooked and sticky.
Transfer rice to the bowl with fish.
Add also parsley, Vegeta and pepper.
Stir everything and add 1 egg at the time, mixture should be sticky but not too loose.
With table spoon take portion of the mixture, deep in flour and create ball, flatten and deep fry on oil on both sides till golden brown.
Drain on paper towels.
Serve with some salad or vegetables.
Makes about 30 – 35 cakes.
TIPS
Taste good with  Spicy Coconut Beans or Lettuce in Lime Juice.
NOTES
More recipes on a budget.
More Polish recipes.