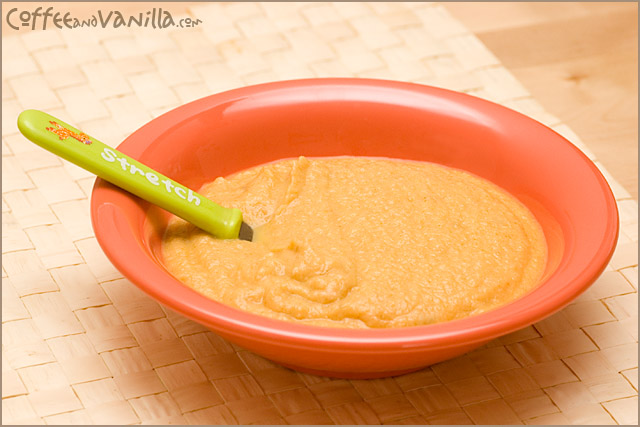 INGREDIENTS
200g chicken breast (chopped)
handful or fresh or frozen parsley
1 small cauliflower (florets separated)
1 parsnip (roughly chopped)
3 carrots (roughly chopped)
6 cups water
2 chicken cubes (10g each)
4 small tomatoes
1 tbs unsalted butter
2 tbs soured cream
METHOD
Place all ingredients except soured cream in a pot and cook covered for about 1 hour.
Blend, add soured cream.
Makes 3-4 portions for 2 year old.
I freeze additional portions, then defrost in microwave when needed.
Optionally serve with some baby pasta shapes such as stellette / mini stars.