Last week I was writing about box of goodies I received from Abel & Cole, a company that deliver to your door organic, seasonal food. Their products come from over 120 British farmers, bakers and producers – as well as some further afield (for Fairtrade bananas, coffee and chocolate).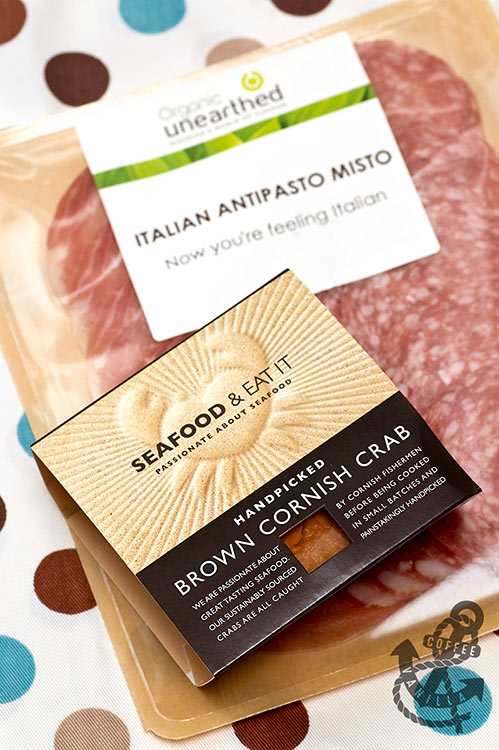 Recently they come out also with Summer Range containing products such as Organic Cold Meats and Dips & Spreads. You can learn more about those products visiting their website or following them on Twitter.

And here is what was more in the box:
Brown Cornish Crab Spread is not only very tasty and rich in flavour, but contain so important Omega-3 oils.
Producers suggest to use it on jacket potatoes or to make crab soup but I wasn't so patient… had to try it straight away with some fresh buttered bread, squeeze of lemon and freshly cracked pepper… delicious!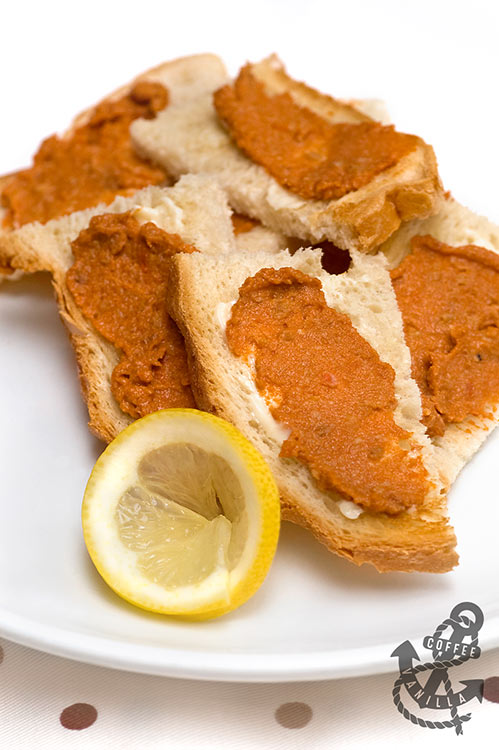 Unfortunately I did not taste Italian Antipasto Misto myself, as I don't eat red meat, but it had to be really good as it disappeared within a day from the fridge, even my 3 year old daughter enjoyed it and was asking for more.
If you are interested what was more in the Abel & Cole box, come back shortly as I will be posting about it again.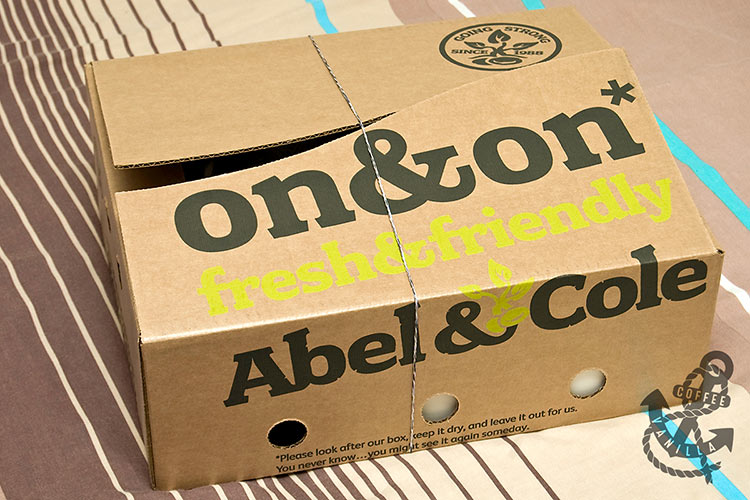 DISCLOSURE: We have received Abel & Cole box for review purposes. We were financially not compensated for this post and retained full editorial control.