INGREDIENTS
2 tortilla wraps
few slices of cheese
some chopped spring onion
herbal pepper mix or freshly crushed black pepper – optional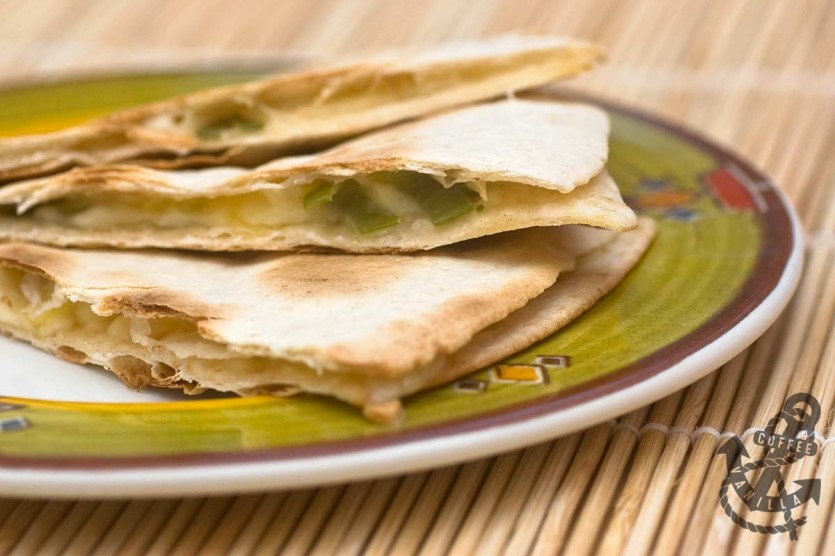 EQUIPMENT
cast iron crepe pan or thick non stick frying pan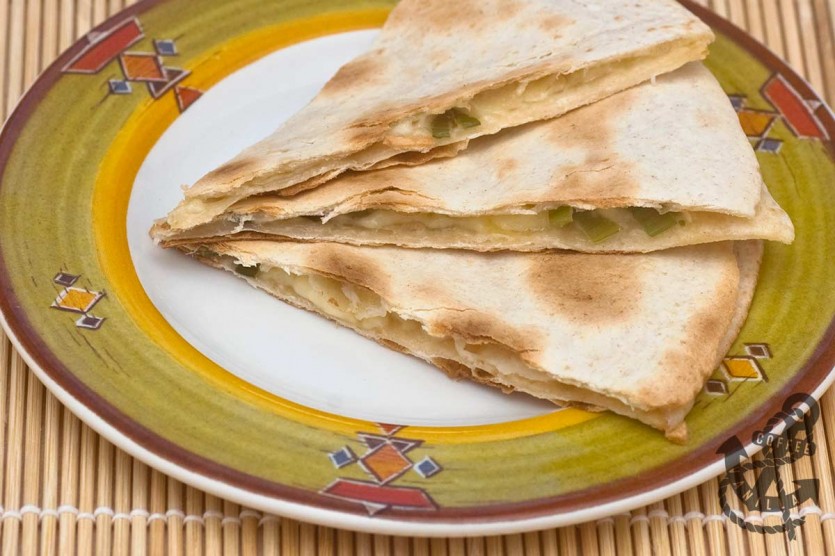 METHOD
Place tortilla on hot frying pan, cover evenly with cheese slices, sprinkle with spring onion and herbal pepper.
Cover with another tortilla when cheese is melted, they will stick together.
When bottom one is starting to get brown, flip them and heat till second one is starting to look brown as well.
Cut into triangles and serve.
Makes 1 – 2 servings
NOTES
You can replace spring onions with any other herbs or ingredients such as red peppers, ham, onions.
And if you feel even more adventurous add some powdered spices such as fajitas seasoning, chilli flakes or even curry powder.