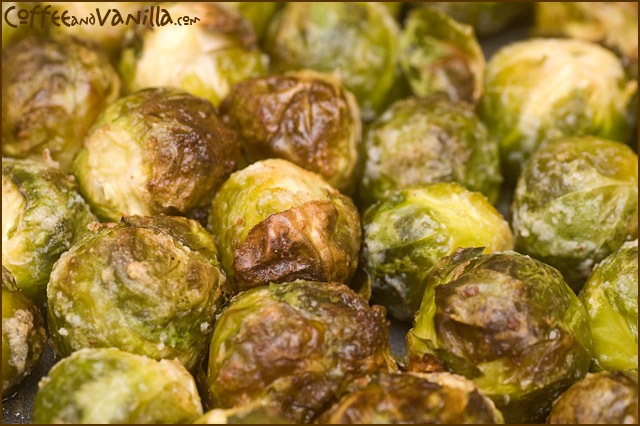 INGREDIENTS
15g unsalted butter (melted)
garlic salt
500g Brussels sprouts
METHOD
Season melted butter with garlic salt.
Place Brussels sprouts on a roasting tray, brush with garlic butter.
Bake in 175°C (350°F) turning several times till golden brown.
Cover towards the end of baking with aluminium foil if they are getting too dry and are not soft yet.
Serve 4 people as a side dish.