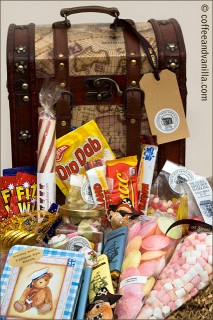 This month I have been selected to receive chest full of sweets from The Oldest Sweet Shop in England and all that thanks to becoming friend of Local Food Advisor. I wasn't aware of the prize draw until Matthew of Local Food Advisor sent me the message with those great news! Thank you soooo much :)
Kids loved all those traditional English sweets, and me the mouse mat and the chest itself, I filled it already with my craft supplies ;) I used also some of them to decorate "Goodbye" cake for my daughter's preschool.
If you also would like become friends with them follow this link.