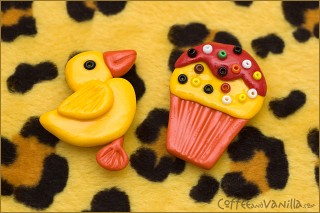 MATERIALS
polymer clay (I used FIMO)
small glass bids
small magnets (you can get them on eBay)
clear nail polish special clear varnish for polymer clay – optional
super glue or double sided tape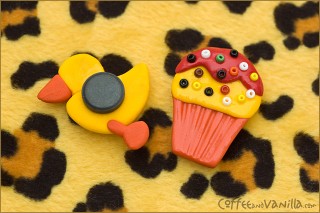 EQUIPMENT
non-stick sandwich tray
skewer, needle or modeling tools
small knife or scalpel
plastic chopping board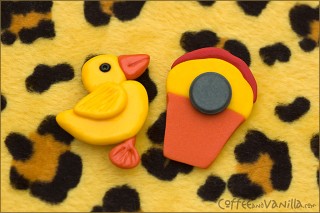 METHOD
Create what ever you feel like from polymer clay just make sure other side is flat so you can stick magnet there later. Use glass bids and needle or modeling tools to decorate your creations. Place them on baking tray and bake in prehated oven in 110°C  (230°F) for about 20 minutes, but not longer than 30 minutes. Remove from the oven, let them cool down. Optionally paint with clear polish. Then stick on the back side magnets using super glue or double sided tape.
More fridge magnets coming very soon ;)
If by chance you will stick your fingers together with super glue, nail polish remover may be helpful.